Batman Eternal: 10 Best Moments So Far
Can Gotham be saved again?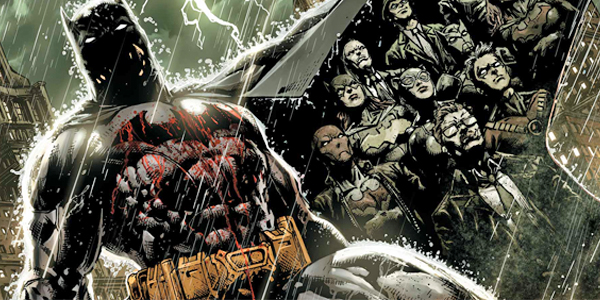 DC ComicsAnnounced to coincide with the
75th Anniversary of Batman
, the weekly ongoing series Batman Eternal has been going strong now for nearly four months. Featuring an all-star lineup of writers (including Scott Snyder, James Tynion IV, Ray Fawkes, Kyle Higgins and Tim Seeley) and a revolving door of artists as well, Eternal is one of the most ambitious DC projects in recent memory. The plot so far has been driven by the framing of Commissioner James Gordon following a horrific accident in the Gotham City subway. Police corruption reaches an all-time high in Gordon's absence, and various forces vie for control of the Gotham underworld. Meanwhile, supernatural stirrings at Arkham Asylum threaten to add another element of evil to the problems on Batman's plate. Despite a strong opening, there's still a lot of Eternal left to go - this article will cover the best moments from the first 14 issues, and so a
spoiler warning
for those issues is hereby in effect. If you haven't begun a new Batman book in a while or are looking for a fresh, ongoing series, the action-packed Eternal just might do the trick.
Honorable Mention: The Return Of Deacon Blackfire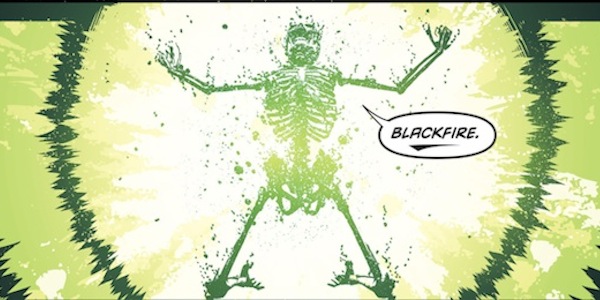 DC ComicsDeacon Blackfire is the primary antagonist of the well-respected Batman miniseries The Cult, written by Jim Starlin and published in 1998. Without spoiling the ending of that particular arc, suffice it to say that Blackfire has been absent since his debut in the pages of The Cult. Early on in Eternal (#2), Blackfire has seemingly returned, and his appearance is decidedly different. This New 52 continuity may possibly honor the original history of the insane Deacon, and time will tell how much of a player Blackfire will be in the Eternal storyline.