Doomsday Clock: Everything We Know About DC's Watchmen Crossover
Alan Moore's opus finally collides with the DCU.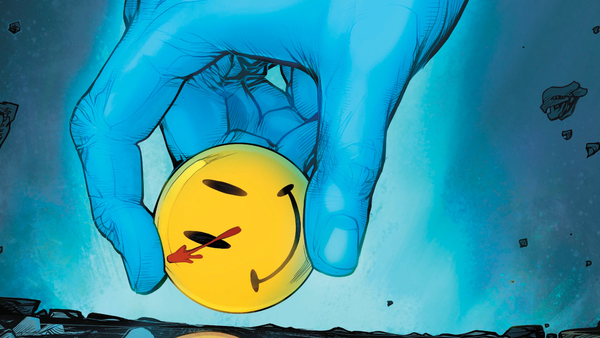 The Doomsday Clock is ticking, and when it reaches midnight the DC Universe will never be the same again.
That's one of the bold promises legendary writer Geoff Johns has made about his upcoming Watchmen crossover, which is set to bring characters from Alan Moore's seminal work over to the mainstream DCU.
The seeds were sown at the end of the Rebirth event, when Doctor Manhattan showed up to pull at the strings of reality, and in Doomsday Clock they'll blossom into a fully-fledged DC-Watchmen crossover.
Featuring artwork by Gary Frank and Brad Anderson, the standalone series will run for 12 issues and won't spill over into other titles or one-shots. So put that pen down - you don't need to draw up an expansive reading list this time.
Watchmen's collision with the mainstream DCU is obviously a huge deal, not least because Moore's original series put dark, gritty superheroism on the map.
It's a project with history behind it, with DC having attempted to tell more Watchmen stories since the mid-1980s, managing to do so for the first time in 2012 when the Before Watchmen prequels launched with original artist Dave Gibbons's blessing.
But Doctor Manhattan and Superman's joint outing looks set to be a game-changer for both of their universes when it arrives this November.
8. Doctor Manhattan And Superman Take Centre Stage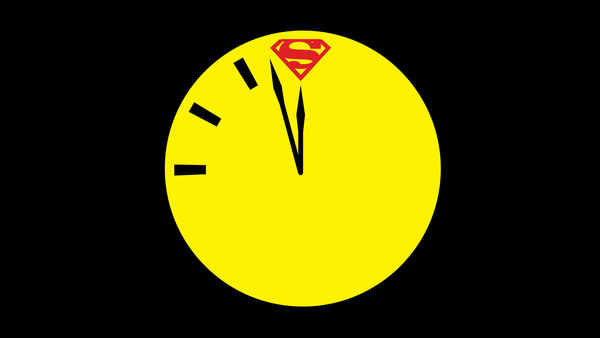 Geoff Johns is kind of a big deal at DC. He was a celebrated writer there long before he landed a key role shaping its on-screen ambitions with the DC Extended Universe.
The man will have a creative hand in upcoming movies such as Justice League, Aquaman and The Flash, but at Comic-Con 2017, he was all about the comics, holding an in-depth panel to give fans the skinny on Doomsday Clock.
During the event, Johns confirmed that Doctor Manhattan will have a major part to play in the story, having been given a more substantial role than his Rebirth cameo.
"You don't want to just do a cameo. It's not a gimmick. I don't want to have Dr. Manhattan show up for the end of Rebirth, and then he's in two pages of a book later on. If there's one being out there that could mess with time in such a radical way and challenge hope, I just felt like Dr. Manhattan was it."
Teaser artwork for the project depicts the iconic Watchman Doomsday Clock ticking away, with the Superman logo positioned at midnight.
You don't need Ozymandias-level genius to work out that the Man of Steel is a part of the story, but according to Johns at Comic-Con, "He is the story".
And speaking of Ozymandias...