Mister Miracle's Third Issue Proves It's The Finest Comic Of The Year
Read ahead for our review of Tom King and Mitch Gerads' third issue.
Mister Miracle #3 Review
Rating:˜…˜…˜… ★★★★★
Tom King may be making waves with a stellar run on Batman, but his best and most terrifying work is situated lightyears away from the world of Gotham City, on the world of New Genesis and, in a major way, within the mind of Scott Free too.
King and artist Mitch Gerads have already intimated the series' quality with two amazing, horrifying and heartfelt issues, and the trend continues with their latest. Following on from Granny Goodness' assassination at the end of the second issue, Scott returns to Earth with Barda, torn by the death of a character who should - in every sense - be reviled as a rank abuser of children.
No one knows this better than Scott, but even he senses that something very clearly isn't right. His mental health, his relationship - even his duties on New Genesis are falling apart, and the way in which King crafts this mystery is equally as compelling. There's a subversive, almost corrosive feel to Mister Miracle's story in that sense, one that lends the book a dissonance that manages to unnerve as much as it does absorb.
What King and Gerads have achieved here isn't just a stellar comic book, but also a genius reinvention of the Kirby mythos - one that places its most terrifying elements front and centre. Few comics can truly be described as being 'unmissable', but - as things stand - Mister Miracle is just that. The comics event of the year, and it's not even an event.
Final Thoughts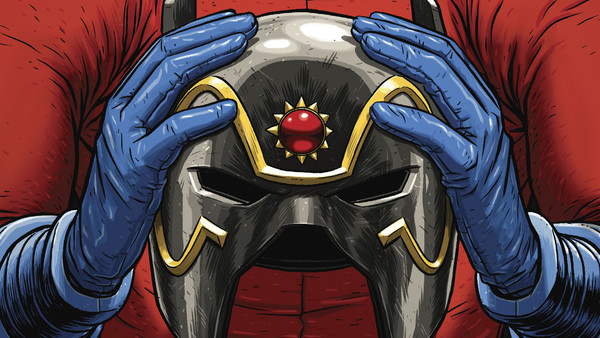 For a story about gods, monsters, and intergalactic parademons, Mister Miracle may just be the most human superhero title out there. Right from the start of that shocking first issue, King and Gerads have crafted a tale that'll appeal to fans of Kirby's mythos (and obviously Miracle/Barda fans too), as well as one that'll reel in new readers.

It helps if you already have a feel for Kirby's work, but even if you don't, Scott Free's voice is so emotive, so relatable, that it'll grab you from the very get-go. Issue three continues with that approach, enveloping the reader in an unhinged reality where all isn't quite what it seems, and the person responsible for the madness isn't who you'd be likely to suspect.
It's brilliant through and through, and while any old team could've resurrected Mister Miracle and produce a fun comic that harkened back to Kirby's original material, King and Gerads have done something unexpected that, in no small way, has forced a reappraisal of a world we thought we already knew. Bring on #4.
What do you think of Mister Miracle? Is it your favourite comic of the year so far? Let us know in the comments below!