When Did Harley Quinn FINALLY Break Up With Joker?
Harley and the Joker haven't been an item for a while, but when did Quinn dump her Puddin'?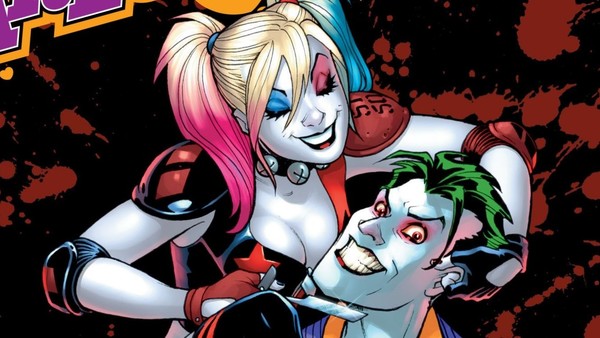 Harley Quinn has come into her own in the past few years. Debuting in Batman: The Animated Series as Joker's girlfriend, the Cupid of Crime has dropped Mister J and become one of DC's most popular characters as a main villain/anti hero. Recently audiences have seen Harley break up with the Joker in a number of ways in multiple media.
The one most will know about is in the recent DCEU film Birds of Prey. The film looks at Harley's life post-Joker and her proving she is more than Joker's girlfriend, leading a badass team. This reflects her 2016 run in the comics, which focuses on her life after the Joker once she breaks up with him in issue 25 after years of abuse.
Thanks to the DC Universe streaming service, Harley has her own animated series. In the first episode Harley dumps the Joker thanks to the support of her close friend Poison Ivy and the Riddler after realising the Joker only cares about Batman. He literally chooses to save Batman over Harley; the two are being lowered into an acid pit and the Joker would rather see his girlfriend die than let anyone other than him kill Batman.
Luckily for Harley this was all part of Ivy's plan, and the acid was actually margarita mix she used to show the Joker's true desires and that they weren't Harley. Harley and Ivy clearly care for each other, as has been shown throughout the series and comics. A much less toxic relationship than her one with the Joker, it must be said.
[Article continues on next page...]