10 Awful Films Star Wars: Force Awakens Actors Want You To Forget
9. Leprechaun 4: In Space (1996) - Warwick Davis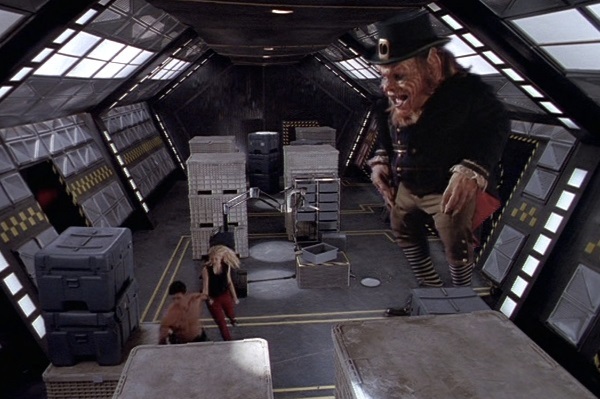 RottenTomatoes Score:
0%
The Plot:
Lep (Davis) is back with a vengeance, this time plotting to kidnap space princess Zarina in order to become the King of her planet. However, he encounters a gang of marines who have other ideas.
Why It Sucks:
Do you really need to know anymore beyond the words "in space"? Though there is an undeniably zany creativity to this bonkers sequel, Leprechaun 4 is largely just a barrel-scraping affair, transposing the franchise's usual tropes onto a space setting with the expected horrendous writing and laughable acting. Visual effects, especially when Lep grows in size, are ridiculous even for 1996, and Davis, who has been the bright spark throughout the series, can do little to make this one more tolerable. It's easily the worst Leprechaun movie (not counting the inept 2014 remake), and going by the $1.6 million budget, it's not like anyone even got rich making it.