10 Most Anticipated Sci-Fi Movies Still To Come In 2023
These 2023 Sci-Fi movies have a lot of hype behind them.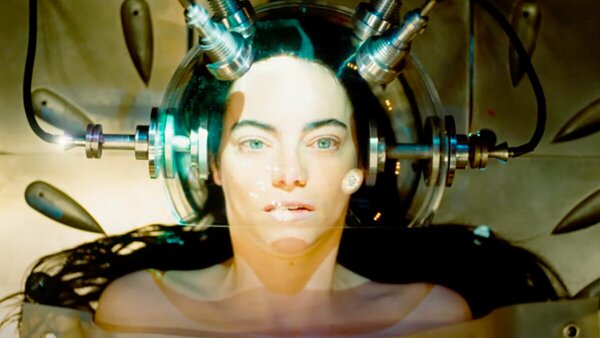 Science-fiction is a box-office mainstay, but it has been particularly crushing things as of late, and there are plenty more sci-fi movies coming in 2023 that could continue that trend.
Avatar 2 and Jurassic World: Dominion earned billions at the box office in 2022, while Everything Everywhere All at Once is the first film in the genre to win an Academy Award for Best Feature. With the success of M3GAN and Guardians of the Galaxy Vol. 3, 2023 is shaping up to be another year where sci-fi shines bright.
There are more sci-fi prequels, sequels, spin-offs, adaptations, and original features on the horizon. Over the next couple of months, moviegoers will get the chance to revisit Arrakis, experience the origin story of The Hunger Games, and bear witness to Zack Snyder's eagerly antiquated Rebel Moon. With The Godfather director himself, Francis Ford Coppola, set to release a sci-fi epic that's been gestating for forty years, it's impossible not to get hyped.
With all this and more still to come, 2023 is going to be a tremendous year for the genre. Whether they appear on the big-screen or on a streaming service, these ten sci-fi flicks are sure to leave a major impression.
10. Bird Box: Barcelona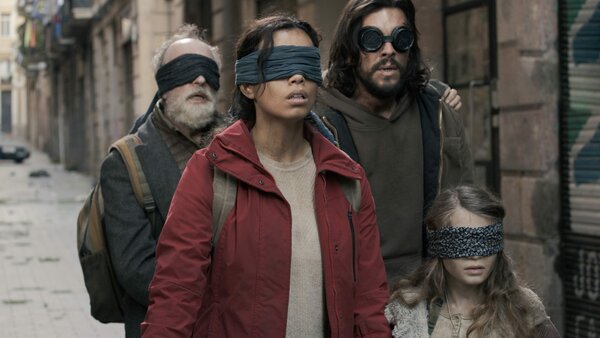 Within four weeks, Bird Box became the most watched streamed film in Netflix history - an accolade it maintained for three years. Due to the movie's unprecedented success, it's pretty bewildering it didn't spawn a follow-up.
Until now. After a couple of false starts, the post-apocalyptic thriller is finally getting a spin-off called Bird Box: Barcelona.
This time around, a father called Sebastian seeks sanctuary for himself and his daughter after the world is invaded by extradimensional beings that compel anyone that looks at them to kill themselves. When Sebastian discovers what he believes to be a safe haven, he's horrified to learn of a looming threat that may be worse than the alien entities.
Although some properties work better as a stand-alone, Bird Box should be expanded, due to its fascinating premise. Although the original was entertaining, how the deadly force decimated society was barely explored. If Bird Box: Barcelona has similar success as its predecessor, it might lead to further instalments, which explore the origins and consequences of this unseen threat.
Bird Box: Barcelona will be released on Netflix sometime in 2023.