10 Times You Wanted Things From Movies (THAT DIDN'T ACTUALLY EXIST)
9. M3GAN (M3GAN)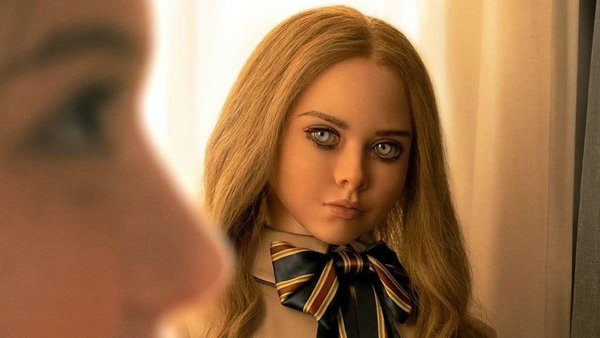 Getting the obvious out of the way early, nobody in their right mind is begging to take home a completely film-accurate version of the murderous and highly meme-able doll found jigging her way through one of the biggest horror hits of 2023 so far.
However, with folks still being able to dip their hands into their pockets and fork out the cash to purchase an inanimate and equally vicious/hilarious big-screen doll in the form of Chucky or The Conjuring's incredibly disturbing Annabelle model, the fact you can't actually buy your own replica (and far less artificially intelligent) version of M3GAN at this very moment is a little unusual.
If Blumhouse and Universal are interested in making M3GAN into an even more financially successful franchise than it already looks set to become, with fans absolutely lapping up her creepy antics to the sound of a $173.4 million box office haul, then you can bet that an official life-size version of the doll will be arriving on the scene before its already announced follow-up M3GAN 2.0.
As things currently stand, though, there's still not actually an official M3GAN replica available to add to your unsettling cinematic doll collection.