10 Best Free PS4 Themes You Totally Missed
Making sure your PS4's XMB looks the best.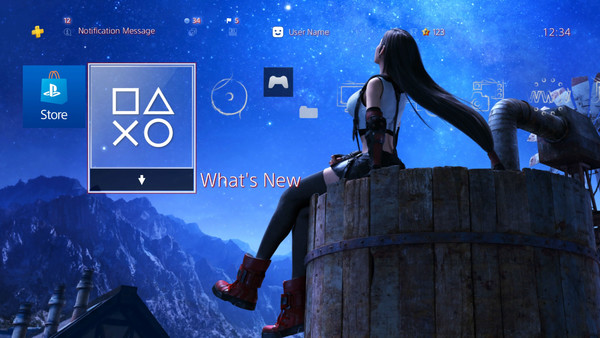 Customizing your console of choice is a big part for many long time gamers. From selecting Gamertags to organizing a profile picture and description, customization is a great way of ensuring individuality in an endless digital landscape.
Nothing helps people feel more at home when playing the next big release or reviewing an old classic quite like swappable wallpapers gamers use for their home screens. While Xbox certainly has some cool customization options for their consoles' wallpaper, the PS4 simply has more immersive and appealing themes for people to choose from.
With the next generation of consoles coming up, players will hopefully have even more options at their fingertips with the possibility of higher quality wallpapers for Series X and the PS5.
And while there are probably thousands of themes already available in the PlayStation Store, this list will show a whole new set of free PS4 themes you never knew existed.
10. Assassin's Creed Odyssey
Assassin's Creed is undeniably one of the biggest game series of the last console generation, and with its most recent entry Assassin's Creed Valhalla, the franchise may ensure that it stays that way into the next generation of consoles.
This theme may not be for the next big AC title but it still gives players a nice sense of being part of the AC universe. The Assassin's Creed theme has two parts like most dynamic themes, showing off either Alexios or Kassandra on the main menu and then showing off the artwork for the cover of the game on the second screen.
The theme sadly does not play Ezio's theme, probably the most recognizable piece of music in the entire series, but it has a piece of nice Odyssey-esk music attached to the theme. This is one of the themes that also changes the icons on the menu to look like they come from the Ubisoft game.
Overall this theme is simple and shows off both characters from the game and in its simplicity gives fans of the Assassin's Creed universe something to show off their love for the franchise.