10 Best-Selling Xbox 360 Games Ever
Celebrate the life and times of your favorite box with this list of ten best-selling games.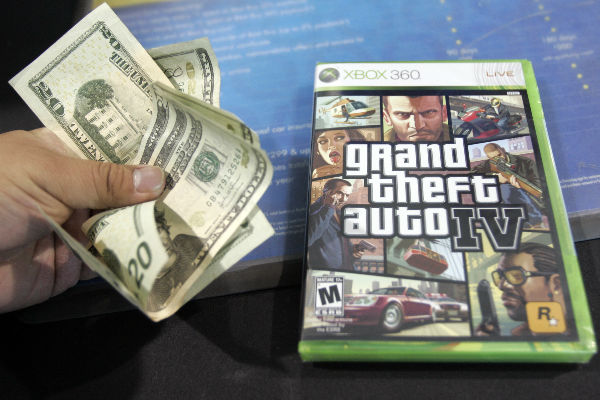 With each passing month, we inch closer to the end of seventh-generation console life-spans. We're currently in that awkward period of dual support where certain next-gen titles are still being released on previous-gen, but with clear graphical downgrading, longer loading times and general product inferiority. Microsoft and Sony are slowly weaning us off our old 'boxes and 'stations, to make way for the next generation which will probably last for another ten years, hopefully. While the support is said to last until 2016 in the case of the Xbox 360, the focus is now on the Xbox One. Of course gamers do still use the Xbox 360 and the PS3 and will continue to do so, but the bulk of the seventh-gen game sales are over and done for the most part. In celebration of the Xbox 360 and all it has given us in the last eight years, we'll be counting down the ten best-selling games on the console. For the sake of interest, we've decided not to include Kinect Adventures - it did technically sell 21.16 million units, but simply because it was bundled in with the Kinect, hence not really a valid entry. With each best-seller, we'll be detailing roughly how many units each one sold, how much they sold on release day and in the opening week, along with any other interesting financial facts about these huge dominant releases. Before we start, here are ten honorable mentions with a brief list of the 11-20th best selling games on the console.
20.
Red Dead Redemption.
19.
Gears Of War.
18.
Gears Of War 3.
17.
Halo 3: ODST.
16.
Gears Of War 2.
15.
Call Of Duty: World At War.
14.
Battlefield 3.
13.
The Elder Scrolls V: Skyrim.
12.
Call Of Duty: Ghosts.
11.
Call Of Duty 4: Modern Warfare