10 Best Songs In The Tony Hawk's Games
Blasting great tunes while busting gnarly tricks.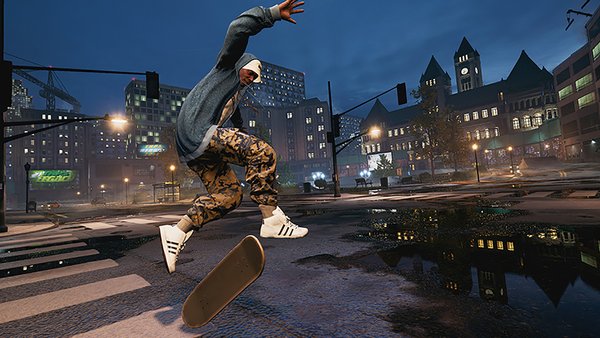 In the early to mid-2000s, there were few video game series that could rival the impact of the Tony Hawk's titles. Started by 1999's Tony Hawk's Pro Skater, the franchise became a worldwide sensation with its 2000 sophomore entry.
Although there were many skateboarding games beforehand, none truly captured the feeling, authenticity, and culture of the activity. As a result, developer Neversoft didn't just launch a huge video game brand, they popularized an entire subgenre – extreme sports – and reignited public interest in all things skateboarding.
Of course, there've been many ups and downs along the way, with various behind-the-scenes issues resulting in subpar gameplay, failed gimmicks, and other detriments as the series became overly saturated.
That said, the games' soundtracks have remained praiseworthy and essential, with virtually every one packing a remarkably varied and memorable collection of tunes that enhanced the experience and gave countless artists newfound exposure.
With hundreds of songs spread across roughly two dozen games, selecting the crème of the crop is nearly impossible. Yet, the following picks surely showcase why the music of the Tony Hawk's series was always among its most crucial components.
10. 96 Quite Bitter Beings - CKY
Unlike most of the bands on this list, American rockers CKY – f.k.a. Camp Kill Yourself – were associated with skateboarding before their inclusion in 2001's Tony Hawk's Pro Skater 3.
After all, founding drummer Jess Margera is the brother of rowdy Jackass mainstay (and future Tony Hawk's Underground 2 co-star) Bam Margera, who used CKY's music for his late '90s skateboarding videos. He also did photography for CKY's 1999 debut LP, Volume 1, which opens with "96 Quite Bitter Beings".
The only single from Volume 1, it's also the first in a trilogy concerning Hellview, which singer/guitarist Deron Miller describes as "a [fictional] town that doesn't take kindly to outsiders".
Sure, "96 Quite Bitter Beings" is far from a songwriting masterpiece, but its gravelly vocals and narration ("Excessive vacancy, well maybe / In the shadow of an eye / All the strangers passin' through it / Where the rules just don't apply") embody the colorful rebelliousness and triumphant outsider POV of the sport.
Plus, its main guitar riff is catchy as hell, blending heavy metal aggression with punk rock simplicity. It all adds up to an infectiously defiant bit of fun that instantly heightens the joy of tearing up each level.