10 Best Video Game Wrestlers (And Who Would Sign Them In Real Life)
7. Tina And Bass Armstrong - Dead Or Alive - TNA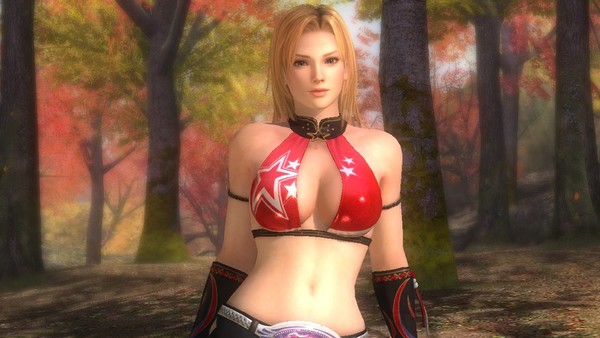 There are two massive reasons the Dead or Alive (1996) franchise became so popular. The intuitive counter strike system made fights frantically paced and the graphics have always been on par with the best each console can offer. Oh, and of course a female dominated cast unashamedly put on parade at every opportunity!
Chances are, Dead or Alive would struggle to sell this concept in 2016, but the '90s/'00s generation lapped it up - resulting in a spin off movie (2006) and Beach Volley Ball games (DOAX, 2003). If you ever put your age as 99+ , you have no right to judge.
Two of the most popular characters in the franchise are Tina and Bass Armstrong, a father and daughter who both happen to be pro-wrestlers. You would expect the Armstrongs to make their mark in the same promotion - with Tina eventually taking the focus away from her old man (a similar story arc to Charlotte and Ric Flair?).
WWE has stepped away from the Diva element in recent times so the Armstrongs would find TNA and the Knockouts Division a more suitable home. Not to mention the obvious connotations from the name of the promotion. TNA has given opportunities to many overlooked wrestlers, including solid female workers who have wrongly been perceived only as eye candy. Underneath the visual layer, DOA games are excellent fun and the contrasting styles of Tina's agility, and the brute force of Bass would make them firm fan favourites.