10 Best Video Game Wrestlers (And Who Would Sign Them In Real Life)
8. Star Man (NES Pro Wrestling) - ROH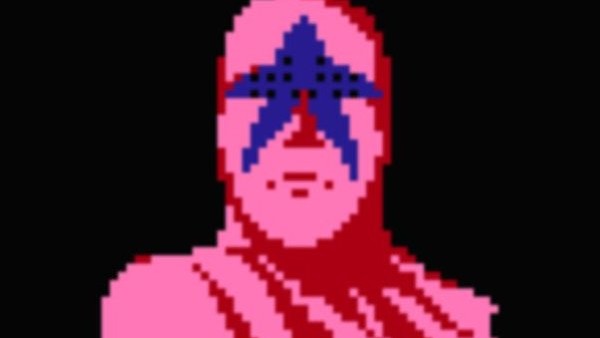 A Winner is You !

No wrestling video game list would complete without the inclusion of the classic Nintendo grappler Star Man. Billed as possibly from Mexico (actual parts unknown), Star Man rose to fame on the NES console release Pro Wrestling (1986) and has become something of an indie icon in recent years. Toys, t-shirts, and internet Mmemes continue to be branded with his Power Ranger-like features today and some small scale promotions have taken to dressing talent as him for the odd gimmick match (notably Pro Wrestling Syndicate).
Star Man undoubtedly resonates with the old school '80s fan-base and would be more at home with a big league indie federation compared to the scrutiny of modern forward thinking WWE. Ring of Honor would be a suitable platform to connect with his true fan base whilst still achieving the level of notoriety his sustained popularity demands. The fabled somersault kick and flying cross chop in the legend's arsenal would compliment the athletic talents of the ROH roster perfectly, whether he would appear as an impromptu tag partner for the likes of the Young Bucks or for long terms feuds with the likes of Jay Lethal or Adam Cole.
A fictitious wrestler that is still referenced 20 years after his game was released? Star Man couldn't possibly fail on the circuit, even if we never find out his secret identity.