10 BRAND NEW Video Game Trailers You Need To See
Vin Diesel?! What are you doing here??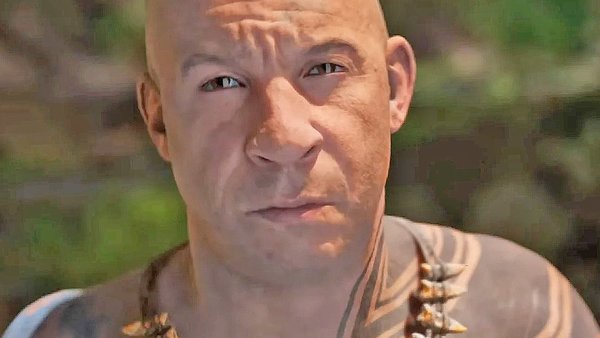 2020's Game Awards gave us a chance to look back at some of the greatest titles the year had to offer, celebrate their achievements and praise gaming as a whole. And despite 2020 being a pretty miserable year, there have been some great games for us to enjoy from both the largest and smallest of developers.
But there is another reason why people get excited for the Game Awards, the World Premieres.
In fact, for many gamers, this has now become the main reason to watch The Game Awards in the first place. It gives us all a chance to see what new games developers have been working on or what new features are being added to existing titles.
Regardless of whether they are a few seconds of a teaser trailer or a few minutes of new gameplay, it's always fun to see what new games or updates await us.
This year there were over 25 world premieres from old and new studios, but this list will focus on 10 of the best premieres the 2020 Game Awards had to offer.
10. Devolver Digital Game Awards
You can always count on indie game publishers Devolver Digital to do something weird and entertaining whenever they make an appearance. While many publishers and developers stick to traditional forms of presentations when revealing their games, Devolver Digital focus on making satirical pre-recorded videos to promote their latest games while also poking fun at the gaming industry as a whole.
Devolver Digital have done an excellent job at raising awareness of indie games such as Hotline Miami, Ape Out, My Friend Pedro, Observation, Carrion and Fall Guys: Ultimate Knockout from indie developers all over the world.
The antics returned as Devolver Digital held their own awards ceremony for the 2021 Devolver Digital Game Awards. Devolver revealed all the nominees were games they are publishing next year: Shadow Warrior 3 by Flying Wild Hog, Olija by Skeleton Crew Studios, Boomerang X by DANG!, Weird West by Wolfeye and Card Shark by Nerial.
But in a surprise twist, the winner was Loop Hero by Four Quarters, a new roguelike game with card playing mechanics. The premiere was another great showcase of humour from Devolver Digital while also showcasing all the games they had coming out next year.