10 Crazy Celebrity Cameos In Video Games You Forgot About
Phil Collins in GTA? Sean Bean in Hitman? Ozzy Osbourne in Brutal Legend? We're not making this up.
Celebrities appearing in video games have become pretty commonplace in 2020. It's not unusual to see the Mads Mikaelsons and Keanu Reeves of the world signing on for meaty roles in AAA titles, but this wasn't always the case.
That said, over the years video games have seen plenty of A-listers lend their voices and likenesses to all sorts of roles, so let's revisit them together and go, "Oh yeahhh, that was weird."
10. Susan Sarandon - Dishonored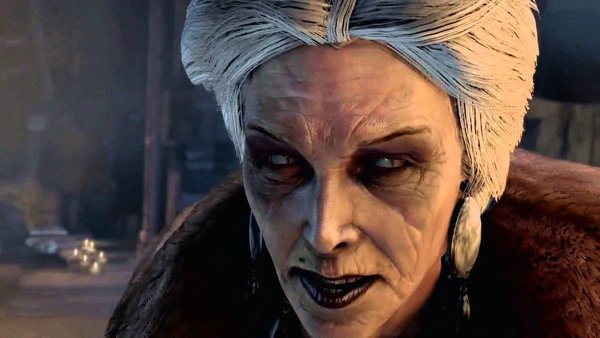 If you cast your mind back to 2012, you may remember the Academy Award Winning actress Susan Sarandon signing on to play a character in the first Dishonored game.
She portrayed Granny Rags, a formerly wealthy aristocrat who has become destitute but hides a pretty fascinating secret.
Dishonored was Sarandon's first video game. At the time, she Tweeted that she was, "proud Dishonored is one of the first games you can choose to be clever instead of violent." Other A-listers to feature in Dishonored include Carrie Fisher as a secret "alternate street speaker voice" and Chloe Grace Moretz who portrayed Emily Kaldwin in the first game.