10 Devastating Emotional Video Game Moments That Came Out Of Nowhere
10. Realising Rocksteady Just Killed The Joker - Batman: Arkham City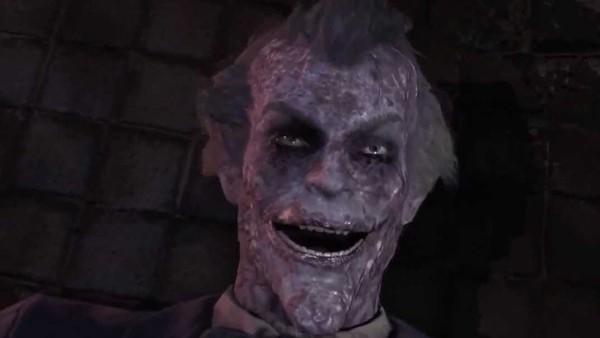 The Joker is the bad guy. The big bad guy. He is the pinnacle of evil and defines the term 'arch-nemesis'. He has done demonstrable things, killed hundreds and brutalised thousands. He is the definition of insanity, evil and everything that is abhorrent in the world. But even the toughest of people shed a tear when he died at the end of Arkham City.
No one saw it coming. The duality of the Joker and Batman was what made the games great, their constant fighting and their love-hate relationship acting as the bedrock for the entire experience. The Joker was untouchable in terms of story and absolutely no one thought that Rocksteady had the balls to kill him off.
But they did! And left fans in the permanent state of both shock and genuine heartbreak. The Joker was one of the best characters in the game and in the entire realm of media, and he was just snuffed out. Sure, he's died before in the comics, but there was something so poignant about the interactivity of gaming that made it all the more devastating.