10 Games You Played Because You Owned The Wrong System
9. Jedi Starfighter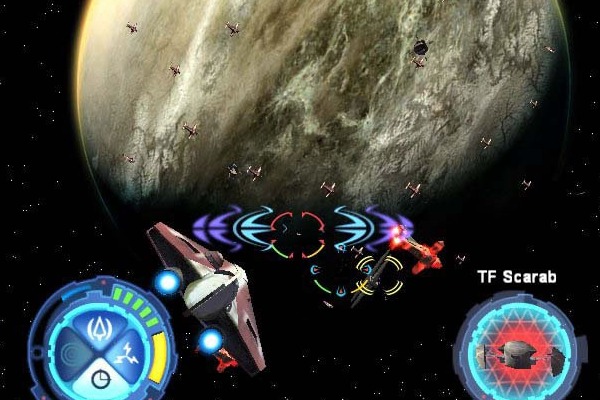 The Game You Wanted - Star Wars Rogue Squadron II: Rogue Leader
Factor 5€™s stunning follow-up to Rogue Squadron served as the Gamecube€™s greatest launch game and a dream come true for Star Wars fans.
The Game You Played - Star Wars: Jedi Starfighter
LucasArt€™s attempt to bring the space combat of the Rogue series to Playstation 2 gamers everywhere.
Was It A Worthy Substitute?
Flatly, nope. Jedi Starfighter is not a bad game - the graphics are okay, the story is serviceable and it plays well enough - but its biggest problem is that it's fatally boring. Rogue Leader blew gamers away with sweeping music and intense intergalactic battles, but in contrast, Jedi Starfighter just goes through the motions. And the lack of that sense of spectacle makes game a shell of the experience it is trying to replicate. The fact that it was based on the prequel trilogy probably didn't help either.