10 Most Over Powered Power-Ups In Super Mario History
Because a good plumber should never leave home without his Golden Tanooki Suit.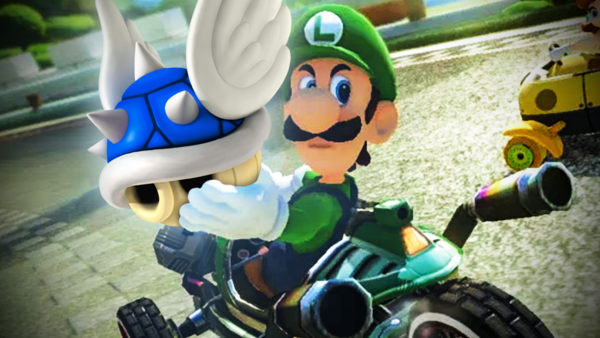 Super Mario is nothing without his power ups. Whether they're joining in the fun for the very first time, or a seasoned veteran of plenty of the Italian plumber's adventures, players cannot simply rely on their parkour abilities. The obstacles and challenges laid out by Bowser are a lot to face, and the fate of the Princess hangs in the balance.
Over the course of his two hundred or so games, Mario has had a whole range of power ups that he has either scavenged from the world or been given by some of his nearest and dearest.
And whilst examples like Thunder Clouds, Poison or Mini Mushrooms are examples of power ups being essentially the opposite of what they're meant to be, the Mario franchise is still rich with items that have stood out for being especially over powered.
From unfair items that trigger explosions or take on all the hard work for a player, to those power ups that enable some pretty game-breaking exploits thanks to some pretty dodgy mechanics, here's our take on the most over powered Mario power ups ever released by Nintendo.
10. Blue Shell/Spiny Shell - Mario Kart
Whilst there is something to be said about balancing out a race and keeping things competitive, the very idea of having a power up in a game that punishes those who are playing the game well is still pretty controversial.
The symbol of the frustration and chaos Mario Karts are known for, the Blue Shell is still one of the most well known and infamous power ups in the franchise's history.
First introduced in Super Mario Kart 64 as the Spiny Shell, this spiky blue shell can be picked up in Item Boxes littered around the track and, once thrown, will fly out to the person in first place and explode, knocking them out of action for longer than any other effect.
Since its debut, the power of the Blue Shell's explosion has varied from game to game, as has its appearance. The blue colour and spikes have remained consistent, however Mario Kart: Double Dash!! introduced a Blue Shell variant that had sprouted wings and could fly, which remained the go-to design right up until Mario Kart 7.
Besides a couple of unique and specific exploits such as knee-jerk dodges with Mushrooms, there was no way of dodging one of these monstrosities until Mario Kart 8 introduced its Super Horn. This nerf to the Spiny Shell is what puts it at number ten on this list.