10 MOST Powerful Mortal Kombat Characters Of All Time
9. Shujinko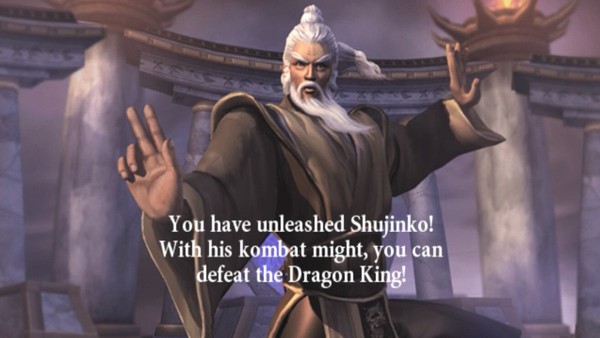 2004's Mortal Kombat: Deception gave fans a new protagonist in the form of Shujinko, the alleged Champion of the Elder Gods. The game's Konquest Mode took players into the character's life-long journey across the six realms.
As a youth, Shujinko was eager to enter the Mortal Kombat tournament and defeat Shang Tsung. But an encounter with a being called Damashi changes our protagonist's life forever, as he is granted the power to wield the abilities of any fighter he encounters. He uses this gift to learn from several MK characters and finds the six Kamidogu energies along the way.
Unfortunately for him, Damashi is actually Onaga, the Dragon King, and poor Shujinko has unknowingly spent his entire life bringing the villain back to power. Despite this deception(ha!), our hero manages to save the day and redeem himself.
This, of course, was ironically done thanks to the gift the Dragon King gave him all those years ago: Absorbing the essence of every fighter he has encountered on his journey.
Shujinko manages to gain immense power, shatter the Kamidogu, and defeat Onaga for good.