10 Phenomenal Video Games NOBODY Bought
9. Kingdom's Of Amalur: Reckoning (2012)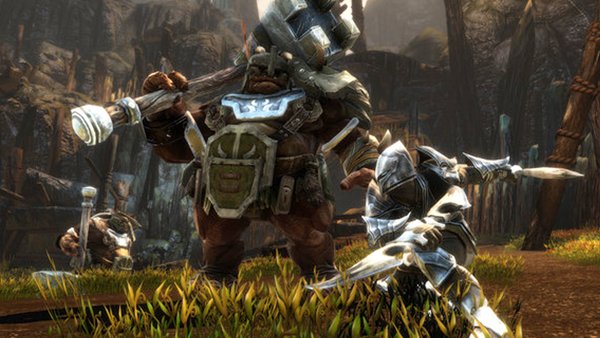 Kingdoms Of Amalur: Reckoning was doomed to fail from the start.
Arriving just three months after the world-shaking release of Elder Scrolls V: Skyrim, this vibrant and ambitious RPG didn't stand a chance, despite having a lot of good things going for it. High profile names like acclaimed author R.A Salvatore, comic book artist Todd McFarlane, composer Grant Kirkhope, and Elder Scrolls designer Ken Rolston were all attached to the project.
Set in a sprawling fantasy world brimming with personality, Amalur enabled players to create and tweak their chosen hero to their liking while allowing for experimentation and variety.
In short, the gameplay was exceptional for 2012.
Amalur received glowing reviews from critics and remains a beloved cult hit to those who played. Sadly, this underrated RPG didn't make much of a splash in terms of sales.
Whereas Skyrim racked up over three million copies in the first 48 hours, Amalur barely scraped half that in the first three months. Moreover, the unimpressive sales figures combined with massive overspending by developers 38 Studios saw the studio close their doors for good soon after.
With a remaster cracking the UK sales charts, though, Amalur did get a happy ending.