10 Profitable 2017 Video Games That Prove Single Player Isn't Dead
10. Horizon Zero Dawn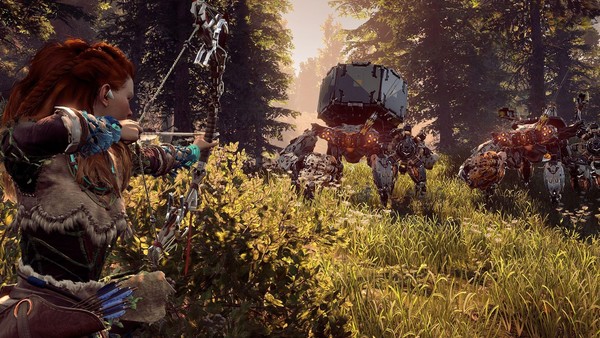 Est. Budget: $47 million
Est. Sales So Far: $210 million
With over a decade of developing back-to-back Killzone titles, Guerrilla Games were clearly bursting to tell a story about something other than grey and brown planets, soldiers and guns.
Enter Horizon Zero Dawn, a phenomenally creative third-person action adventure awash in colour and innovative thought. Gone are the sterile environments and bland combat encounters of yesteryear, and in are robotic dinosaurs roaming the land, bow n' arrow combat keeping you on your toes, and a story explaining how the technicolour apocalypse happened in the first place.
Being one of Sony's big marquee IPs for the first half of the year - and the first new big-budget PlayStation mascot since Nathan Drake (nobody let Knack catch on) - Horizon managed to bring in a profit of just over four times its budget. A resounding success for a team of coders that more than deserve to have a bonafide home run.