10 Secrets You Need To Know About Super Nintendo World At Universal Studios Hollywood
All the fun details of the new Super Nintendo World at Universal Studios Hollywood.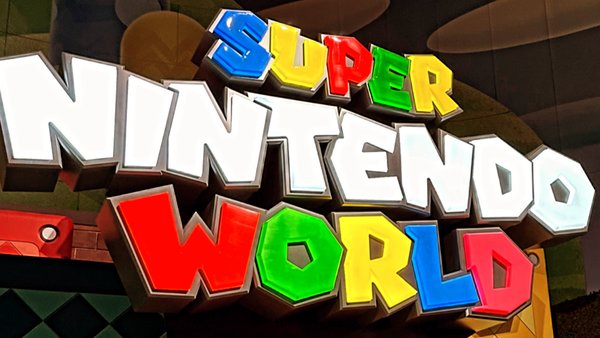 Super Nintendo World at Universal Studios Hollywood opened its door to Mario fans on the 17th February.
This new land allows you to enter a real life Super Mario game. Likewise, you can meet your favourite characters, including Mario, Luigi and Princess Peach, and go head-to-head with Bowser as you join Team Mario in Mario Kart: Bowser's Challenge; an attraction like no other.
Visitors can grab themselves a Power-Up Band and join in different challenges all around the land, collecting keys to eventually take on Bowser Jr. and reunite Princess Peach with the Golden Mushroom.
Super Nintendo World is exactly what you want from a land based on one of the most successful and recognisable video game franchises of all time. The bright colourful land might be small, but with Toadstool Cafe, the 1-Up Factory and lots of other places to explore, you might find yourself never wanting to leave.
Just like a real Super Mario game, there's so much to discover here. Super Nintendo World has plenty of secrets, and we've tracked ten down for you to find and enjoy when you enter this must-visit destination.
There's hidden characters, surprise interactions, and plenty of Easter eggs that long-time fans of Mario and Nintendo will love.
Here, then, are ten secrets from Super Nintendo World at Universal Studios Hollywood...
10. The Sign Is A Nod To A Past Mario Game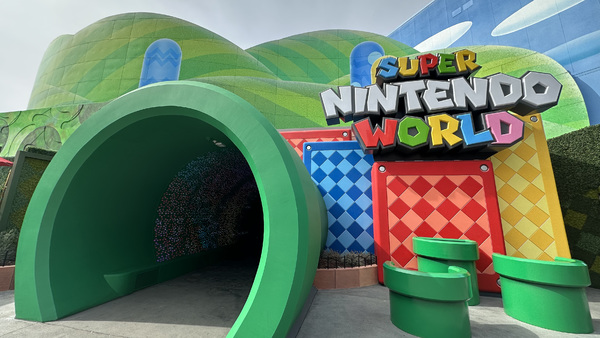 The new land of Super Nintendo World truly brings to life the usual 2D and 3D fun of Mario to life. You get to see and interact with all the amazing things that you've grown up with whilst playing the Super Mario games over the decades.
With this new addition to Universal Studios Hollywood allowing you to truly enter the world of Mario for the first time, it seems only right that there is a nod to Super Mario 3D World.
Fans of the games were quick to point out that the colour combination used in the Super Nintendo World sign matches that from the 2013 game. After all, the new land is the ultimate Super Mario 3D World.