10 Steam Machine Games That'll Make PS4 & Xbox One Owners Jealous
"We see your 'Bloodborne' and your 'Sunset Overdrive', and raise you... Half-Life 2"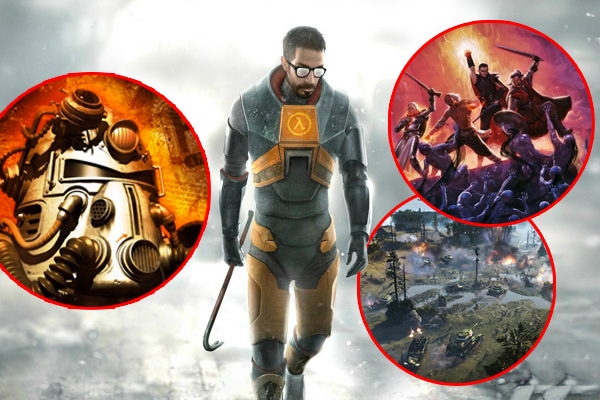 The Steam Machine is nearly upon us, yet you'd be forgiven for never having heard of one, or thinking that it's one of those devices that you use to de-wrinkle you shirts. Nope, not enough people are talking about Valve's upcoming games console, but
it could give the PS4 and Xbox One a run for their money
- if only it got a bit more attention. The Steam Machine is a Linux-based games console that runs SteamOS, Valve's game-centric version of Debian that acts similarly to the dashboard on the PS4 and Xbox One. It will come at many different price points - ranging from $500 to $5000 - offering gamers a choice of how powerful they want their living room gaming rig to be. One big point of debate about the Steam Machine is its games library. With around 1500 games already available for it, it's theoretically the biggest launch line-up ever for a games console, and its games library is expanding at a rapid rate. The number of SteamOS games has more than doubled since this time last year, and currently around 100 new Linux/SteamOS games are being released each month. Granted, most of these aren't the AAA launch titles that grace the PS4 and Xbox One, but that's something that Valve is working on, and the exponential increase of SteamOS games in the last year is promising. In the meantime, there are still plenty of stellar SteamOS titles that'll have console owners secretly pining for, while pretending that remaster upon remaster of previous-gen games is all they need to get their gaming kicks.