10 Video Game Characters Loosely Based On Wrestlers
10. Bass Armstrong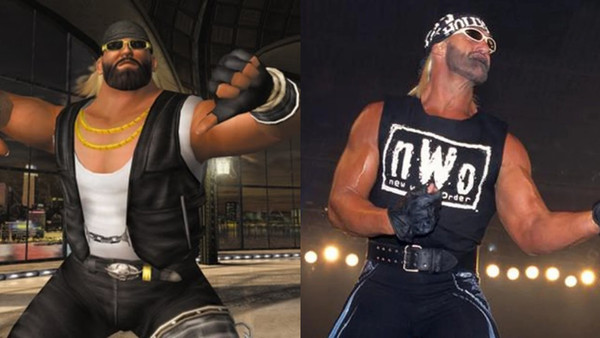 Series: Dead Or Alive
Wrestler: Hollywood Hogan
Team Ninja first introduced big Bass Armstrong in the first Dead Or Alive back in 1998. That, not-so-coincidentally, was smack bang in the middle of Hulk Hogan's run as the 'Hollywood' leader of the nWo in wrestling league WCW. The above side-to-side should make the inspiration obvious.
Bass and nWo Hulk are practically identical.
There are other loose influences on Armstrong too though. Later incarnations carried a heavy 'Macho Man' Randy Savage vibe, and his dirty-blonde look is reminiscent of Michael 'P.S' Hayes in some of the more recent DoA games as well.