10 Video Game Franchises That Drastically Reinvented Themselves
9. Syndicate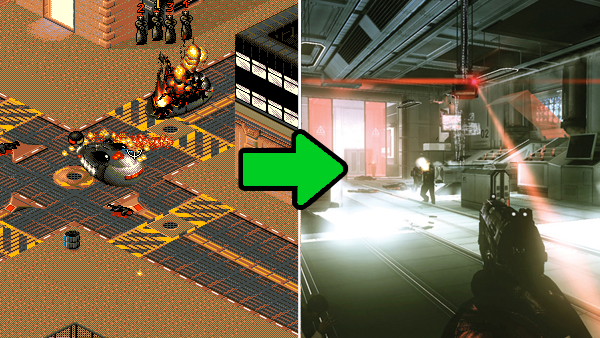 Released in 1993, Syndicate - a real-time strategy game - was a precursor to XCOM, and involved ordering small teams around an isometric environment, performing objectives and managing resources within a cyberfuturistic, cyberpunk future.
The franchise was given a sequel - Syndicate Wars - three years later, which suggested the series might be heading in a slightly different direction, but ultimately held true to the original concept. After which, several attempted sequels went into development, but were cancelled prior to release.
That is, until Starbreeze Studios and EA completely reimagined the franchise in 2012, turning it into a first-person shooter, hoping to appeal to newcomers and veterans alike by reinventing the gameplay but keeping the story and setting intact. In the game, players control a single agent - rather than an entire organisation - and gameplay is divided between shooting and hacking puzzles, the element of strategy almost completely removed.
Did it work?
Ultimately, the game was praised for its visuals and dynamic gameplay, but criticised for its story - which was one of the strongest aspects of the original. Inevitably, comparisons between the two were made, the latter coming up lacking in a number of areas, despite getting a handful of things right, and generally being a fun experience.