10 Video Game Rip-Offs That STILL Messed Up What They Copied
10. PlayStation All-Stars Battle Royale - Super Smash Bros.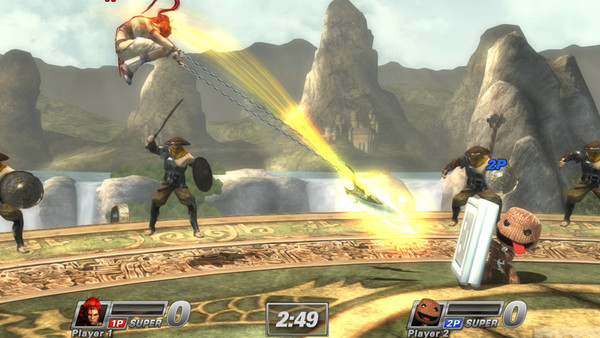 In a vacuum, the concept of the PlayStation All-Stars Battle Royale is a brilliant one. Bringing together an all-star cast of some of the most recognisable characters to feature in Sony's library, PSASBR was set to be a revolutionary gaming concept realised.
Unfortunately, as the game was released in 2012 and not 1998, rather than being groundbreaking the PSASBR fell on well-trodden turf.
As those of you who have even the most limited knowledge of gaming are probably already aware, Sony's title bore a rather obvious resemblance to Nintendo's Super Smash Bros series, that had already spawned three titles upon this release.
It is worth noting that the game isn't just bad because of the striking similarities to Nintendo's crossover brawler, either. All-Stars BR suffered from a shallow roster, particularly when compared to its competition, coupled with a Super Moves mechanic that made most battles tiresome rather than exciting.
Though not an awful game, PSASBR is much better suited to a PlayStation brand loyalist than anyone looking for a good fighting game to play.