10 Video Games That Are Painfully Behind The Times
What year is it again??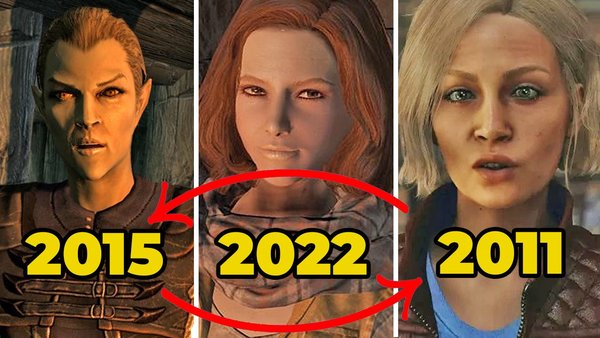 Whether subtle or substantial, the 9th generation of consoles has made great leaps forward when it comes to graphics, narratives, gameplay, and virtually every other aspect of our favorite hobby.
In particular, 2022 produced some truly advanced experiences. From NBA 2K23's groundbreaking MyNBA Eras mode and the open-world breadth of Elden Ring to the cumulative evolutions of God of War: Ragnarök, this year repeatedly demonstrated just how far modern gaming has come.
That said, there have been dozens of other titles that have (or almost certainly will) regress[ed] – rather than progress[ed] – the medium.
Perhaps the graphics are uninspired, the environments are too barren, the gameplay is repetitious, the characters are one-note, or the storyline is too cliched. Or, maybe the whole thing just seems like it arrived a few years too late.
No matter the reason, there's little doubt that each of the following ten titles comes across disappointingly antiquated in one way or another. That doesn't necessarily mean they're bad games – some are actually quite fun – but they're nonetheless painfully behind the times.
10. Halo Infinite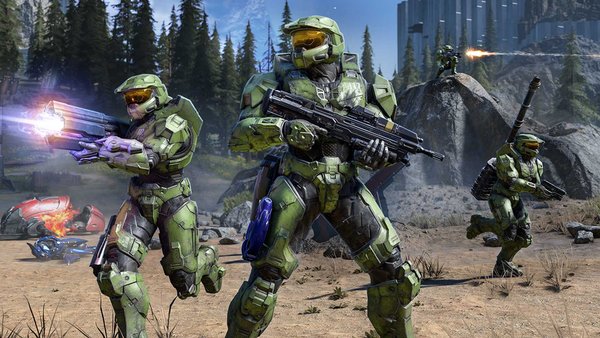 343 Industries' choice to delay Halo Infinite a staggering thirteen months (from November 2020 to December 2021) was wise, if contentious. Even with the final product at least looking a lot better than it did the prior year, it's still disappointingly antiquated.
Namely, its live service updates have been sparse, underwhelming, and at times, frustratingly greedy and vague. That includes prolonged seasons, lackluster playlists, inadequate multiplayer modes, expensive (yet dull) cosmetics, and minor tweaks to gameplay and aesthetics.
True, things have gotten better in recent months, but it's arguably too little too late.
Actually, it took until the November 2022 Winter Update for online campaign co-op, mission replay, and the Forge beta to be implemented. Thus, it looks as though the game won't reach its full planned potential until 2023.
Worst of all, split-screen (aka couch) multiplayer is on indefinite hold.
Sure, the industry has been moving away from that for years, and Halo 5: Guardians didn't include it either, but that doesn't mean it's not an indisputable component of the Halo series overall. Plus, titles such as It Takes Two and Tiny Tina's Wonderland showcases how much the feature endures.
Try as it might, Halo Infinite remains considerably outmoded.