10 Weirdest Fighters In Fighting Video Games
You know what this fighting game needs? A car.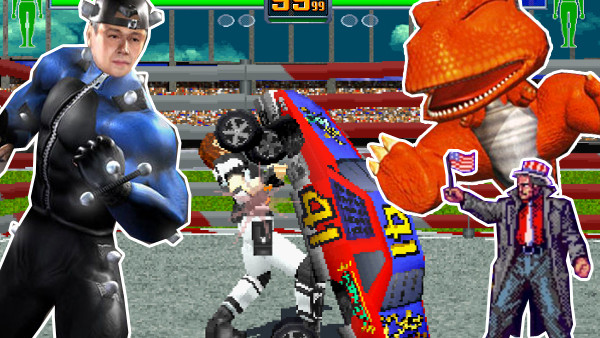 When a gamer asks what your favourite fighting game is, do you choose Mortal Kombat for is gruesome content? Perhaps you're partial to combo-centric nuttiness like Tekken, or crossover fighters like Smash Bros.? Or does realism in a fighter amp things up instead?

Whether realistic or comical, fighting games have offered an eclectic mix of playable characters to pick from. A very difficult choice, indeed...
That is, until you stumble across the oddball pugilists that will make you scratch your head and wonder just how the hell they got in your game.
Be they unusual celebrity cameos to purely dopey and silly additions, countless entries in the genre have astonished players countless times. Why they appeared there could be a variety of reasons, such as for the sake or satire and teasing, or simply because the creators were twisted geniuses.
Don your knuckle dusters and boxing gloves, for this list is ready to K.O you with ten weird inclusions in fighting games' rosters. Insert any honorary mentions of your own in the comments section below!
10. Shaquille O'Neal - UFC Undisputed 2010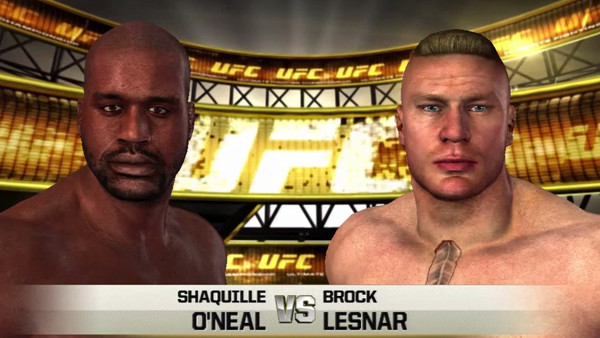 After punching in a cheat code – a rarity these days, since you can always just turn something into downloadable content for easy money – Shaq can be made available on UFC 2010's roster.

When he's pitted against the likes of "BRRRRRROCK" Lesnar, the big man will be putting the ancient fighting style known as 'Shaq Fu' to the ultimate test. Could a reminder about his days starring in big-time films like Kazaam and Steel give him a fury-fuelled adrenaline rush to conquer the beast?
Shaq's cameo is an odd one. Normally, one might just call it a cash-in celebrity endorsement, though if this was the case, why is he a secret character? Was it just some random idea the publisher threw at the developer?
And why can't Shaq throw basketballs at his opponent? So much for a sports game with a focus on realism.