11 Things We Learned From Tokyo Game Show 2016
Yup, Metal Gear Survive is just as awful as expected.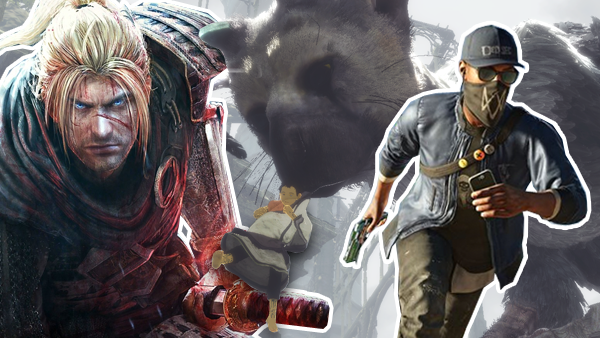 Thanks to the proliferation of social media and high quality streaming, the we're seeing the games industry produce more press conferences than ever before. However, unlike PlayStation Meeting which is still fairly new to the calendar, Tokyo Game Show (TGS, for short) has been doing this dance for almost two decades.
A mix of industry-exclusive looks and hands-on playable time with the biggest upcoming games not just for 2016, but 2017 and beyond, TGS is packed to the rafters with the likes of The Last Guardian, Final Fantasy XV, Resident Evil 7 and much more.
The show itself takes place across a full week, but here are the biggest newsworthy takeaways, comprising some releases that'll be in your hands before the end of the year, and others you can expect in 2017 and beyond.
Right now though, it looks like Capcom have finally figured out how to make Resident Evil scary again...
--
11. Resident Evil 7's New Trailer Is P.T. Meets Texas Chainsaw Massacre
Following the godawful, action movie-stylings of Resi 6, you can tell Capcom are making a concerted effort to 'reinvent' everything about the franchise. So far, that had amounted to a slow, corridor-crawling demo released to tease a new first-person perspective, but now we're getting a way more in-depth look at the overall story and characters that will feature in the full game.
It's also worth noting that the 'Beginning Hour' demo you can download right now will also be receiving an update, adding rooms and content on September 17th.
Back to the full game though, and the new trailer showcases a family known as 'The Bakers', a group of (most likely inbred) cannibals who happily carve each other up, take you hostage, and who close out the clip by stabbing you right between the eyes. Lovely.
It's purely disturbing, cerebral horror, which fans have been demanding make a return for over a decade. RE7 also got a release date of January 24th, so check out the clip above and let us know what you think of Resi 7's not-so-subtle attempt to fill the gap P.T./Silent Hills left behind.