15 Failed Video Games That Became Cult Classics
2. Psychonauts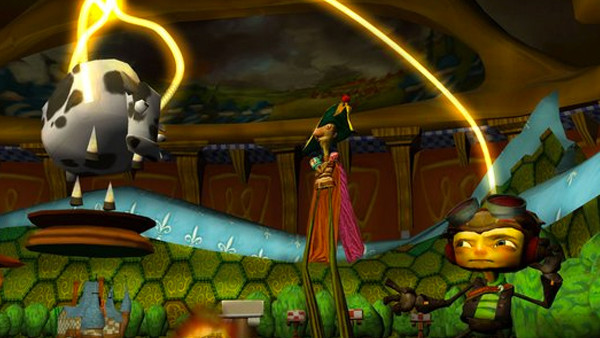 Tim Schafer was a shining star developer in the hey-day of LucasArts, yet when he struck out on his own with Double Fine Productions he initially had a tough time of it, with plenty of publisher drama and products failing to find audiences. The company's virgin voyage was Psychonauts, a colourful 3D platformer aimed at all ages.
Despite Schafer's critical darling status pulling in solid reviews, the game only pushed 100,000 retail units, leading to publisher Majesco Entertainment retiring from the gaming business effective immediately.
Sadly that meant people missed out on a charming and smart experience, with likeable and surprisingly layered characters, an enthralling conceptual world and design, and a tinge of danger and darkness too. It stood as that generations best platformer, and a breath of fresh air in a world dominated by San Andreas clones.
Like all Schafer games though, it eventually found its audience with massive support blooming over the next decade. The rights had reverted to Double Fine by that point and they were able to meet demand by porting the game to every platform under the sun. Its exposure was beneficial, helping the game surpass initial losses and gain eventual profitability.
The series is currently going stronger then ever, with a VR spin-off released in 2017, and Psychonauts 2 officially in production due to a successful crowdfunding campaign.