15 Failed Video Games That Became Cult Classics
10. Nier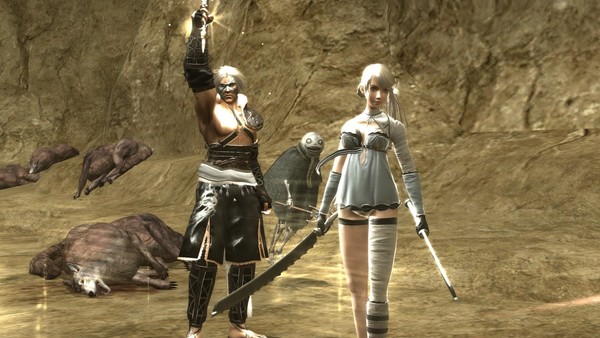 Releasing a spin-off based on an alternative ending to the first entry of a niche game franchise? Not really a recipe for printing money? So when Nier - inspired by the fifth ending of Drakengard - flopped hard, was any one really surprised?
It didn't help that the graphics looked primitive on everyone's new and sexy PS3s and Xbox 360s, or that the gameplay was only passable, or the plot purposefully perplexing. Yet, somehow this badly selling and critically dismissed game garnered one of last gens' strongest cult followings. It even convinced Square Enix to eventually create a sequel in 2017, with Nier: Automata.
Mechanically Nier was a disappointment, but beneath that was a dense and original plot that gripped from its outset. No sooner are we witnessing a father saving his daughter from apocalyptic monsters in the opening, then we've been whisked away 1312 years forward into the future, and thrown into a surreal campaign.
The game doesn't apologise for confusing its audience, in fact, it prides itself on it. Yet, if one can put superficial flaws aside, they'll be served with an intense, thought-provoking, hilarious and emotionally rich journey unlike any other in gaming. One that seemingly against all odds, got its due.