17 Worst Looking Wrestlers In WWE 2K16
The worst looking wrestling game... ever?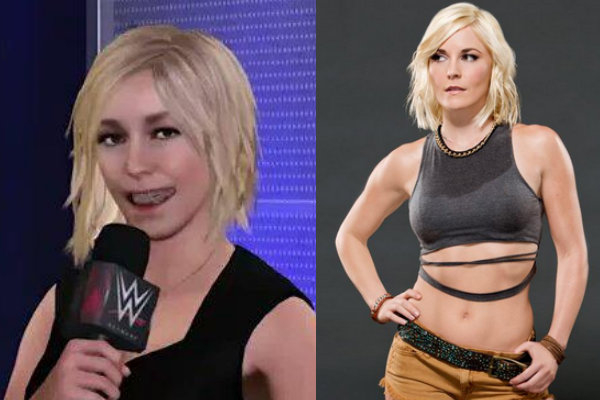 WWE 2K16 is released next week, with millions of copies expected to be sold in the coming year. Last year's release has sold three million copies to date, outperforming WWE 13 and WWE 2K14 in the key first few months of sale. No doubt 2K will look to keep that trend ongoing, with even bigger sales for WWE 2K16. Last year's sales stats show that wrestling fans and gamers just can't get enough of console pro wrestling. It wasn't even as if 2K15 was that different from 2K14. The roster was virtually unchanged, and the game modes in 2K15 were weaker than 2K14. You do have to ask yourself, is the game selling in spite of itself? This year's release looks like it could raise the bar for bad games doing huge business. Early previews haven't been too kind. But what's really shocking, is the poor quality of the graphics. It is almost as if 2K have gone back on themselves. Some of the wrestlers now look worse than they did a year ago! Looking at some of the wrestlers, this really does look like it could be the worst looking WWE game of the modern era. To highlight the point, this feature will put the 2K16 characters alongside the real thing. Just take a look at the Renee Young photo above. Even she couldn't hide her disgust, tweeting "Oh good, I finally got braces!!"
17. Stephanie McMahon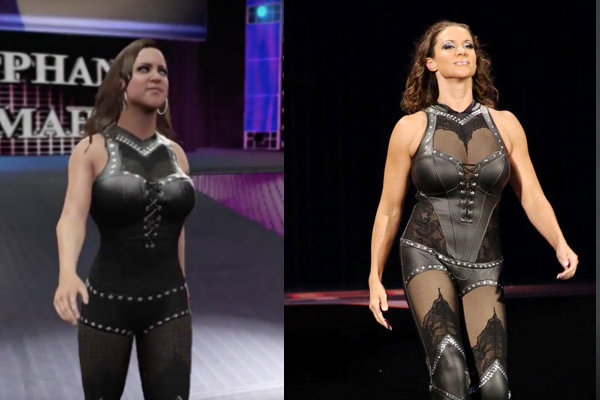 Stephanie McMahon looked fantastic when wrestling for the first time in years at SummerSlam 2014. She'd got in great shape for the bout, and put on a fine performance against Brie Bella. Memorably, she also turned up in some of the sexiest wrestling gear ever seen in the PG era. Well, 2K have successfully managed to turn the sexy into the unsexy. McMahon's attire looks like a bin-bag on 2K16. As for Stephanie's physical appearance, they've bizarrely added significant fat to her face. Then there's the eyes, which look like a demon has possessed her. And of course, as is an eternal problem for 2K, the hair is terribly clunky.