20 Problems Only A Sims Player Would Understand
Keep calm and speak simlish.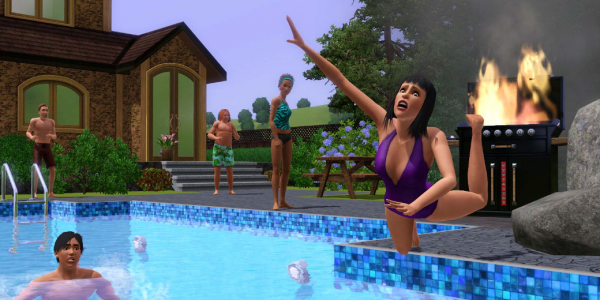 One of the most addictive games of all time, The Sims series has been entertaining us with petty arguments, family disasters and heinous death traps since 2000. Thanks to the franchise's totally open sandbox style of play, we've come across some hilarious circumstances in our time that we're sure most of you will be familiar with. More than just a game, The Sims is a way of life, and we've lost countless hours to its fiendishly addictive blend of designing houses and managing sims. From bizarre phone calls to joyous job promotions, there have been countless memorable moments produced in The Sims 14 years. In anticipation of The Sims 4, which is set to release late this year, we've put together a list of 20 problems that only Sims players can possibly understand. Blursh! Meshaloob! Blursh!
20. You Believe That Talking To Someone Five Times Should Be Enough To Get Married
Electronic ArtsWhat do you mean it's too soon? We've known each other for over three hours and I told you a really good joke!
19. You'd Model Your Sims After Your Best Friends, But They'd Always Argue
Electronic ArtsThen again, this just might be an example of The Sims mirroring real-life perfectly...
18. You've Got The Music Permanently Stuck In Your Head
https://www.youtube.com/watch?v=yE1i-LqU-9k We've heard it so much that it's become the screensaver of our minds.
17. You'd Always End Up Making Your Sims Look Ugly
Electronic ArtsThe character creators are great at making some fantastically weird looking sims, but don't even bother trying to make anything remotely normal.
16. No Matter What You Did, Your Sims Would Wet Themselves
Electronic ArtsJUST GO TO THE TOILET! IT'S LITERALLY JUST THERE! WHY DID YOU DO THAT? WHAT AM I DOING WITH MY LIFE?