25 Best Video Games Of The 2000s
25. Spider-Man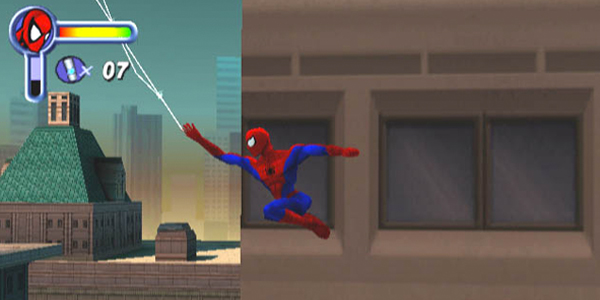 Proof if it were needed that the best use of other media is not when a movie tie-in opportunity rolls around, but when a developer has the inclination to put together a project of their own accord.
Neversoft's first take on the Spidey mythos saw them bring in the biggest guns imaginable. Not only did the legendary Stan Lee narrate the whole thing (opening with a "Welcome true believers!" line to boot), but veteran voice actors brought Marvel's wider world of characters to life across the board, the selection of which ranged from Doc Ock, Black Cat and Venom, through Daredevil, The Punisher, Mysterio and more.
It all played perfectly too, allowing you to hop, swing and web-zip your way around the various locales, and although this came before the open-world gaming revolution, the first city level could be explored and interacted with in multiple ways, giving you a taste of what an free-form Spider-Man game might be like in the future. Put together with a hefty amount of care and attention, it was a love letter to Marvel fans across the globe, one that came from a studio firing on all cylinders.