5 Lessons The AEW Video Game Can Learn From Previous Wrestling Games
And not just 'Give us a modern day No Mercy'.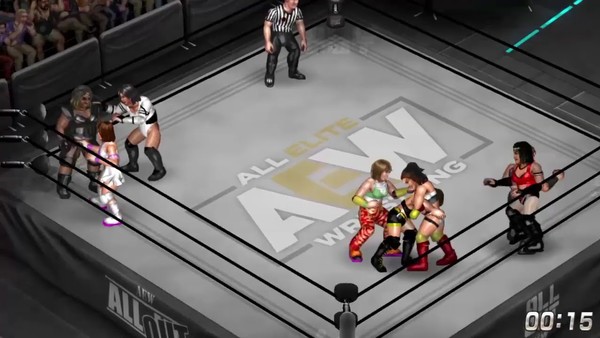 With Kenny Omega confirming at Starrcast that there will be something announced about a potential AEW game by the end of the year, fans have yet another reason to get excited about a reasonable alternative to WWE's monopoly.
Many have criticised the yearly offerings by 2K and with long-time series stalwart Yuke's parting ways with the company, it has led to speculation and hope that the developer responsible for some of the most beloved WWE games will have a hand in creating AEW's first foray into the gaming world.
Whoever ends up developing the game will certainly have a lot of material to draw inspiration from. There has been well over 100 licensed wrestling video games released over the years from MicroLeague Wrestling on the Commodore 64 all the way to this year's WWE 2K19. In amongst this plethora of pixelated pro wrestling there has been some truly amazing and innovative design choices... as well as some not so amazing decisions. What the AEW game decides to draw from could determine the success or failure of this fledgling product.
5. It's OK To Not Go AAA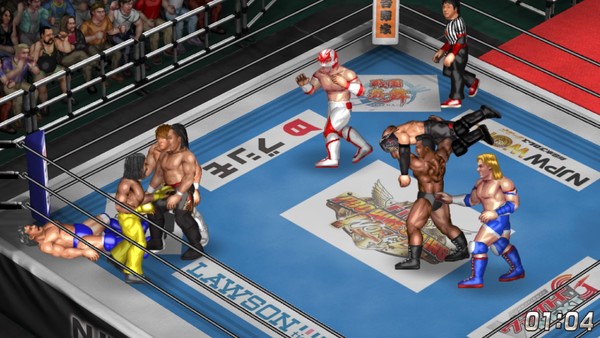 Although a lot of people will be expecting an AEW game to directly rival WWE's 2K series, there's a lot to be said for titles that fill their own niche. If anything, games like the Spike Chunsoft developed Fire Pro Wrestling series prove that when it comes to an authentic wrestling experience, gameplay really is king.
On the surface, the graphics might be a bit off putting for some and the control scheme can be a little confusing. Just beyond this however, is some of the deepest gameplay you'll find in any wrestling game. Each wrestler has specific AI behaviours and an extensive move list so that everyone wrestles exactly as they do in real life.
This attention to detail has ensured that Fire Pro Wrestling has a dedicated fan base, one which includes top star Kenny Omega - who just so happens to be involved in some capacity in the decisions on the AEW game!