5 Reasons Watch Dogs 2 Is One Of Ubisoft's Best Video Games
4. An Incredible Location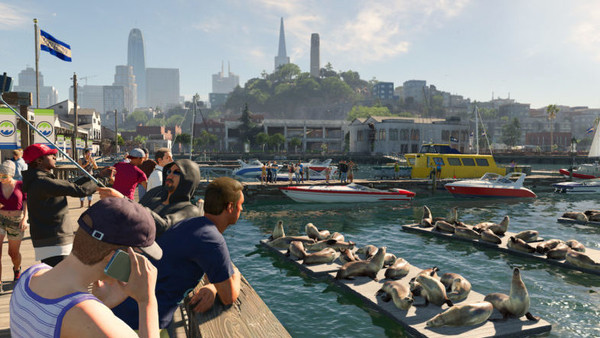 In layman's terms, Ubisoft failed at bringing any sort of digital life to their version of Chicago with the original Watch_Dogs, but their recreation of Southern California is vibrant, thriving, and captures every little essence of the real area.
We were excited 13 years ago when Rockstar shared San Fierro, but I don't think any of us expected to be as blown away as we were with the cultural accuracy of The Castro or the well-dressed populace of the Financial District. There's more to the beauty of Ubisoft's San Francisco than just aesthetics, however. There is an unmatched depth to the citizens of Southern California.
I once watched an SFPD officer approach a homeless man sitting in a park on a phone. The officer accused the man of loitering, and kicked him out. The homeless man complied, but angrily responded that he was sending out job applications. The officer got awkwardly quiet, saying "Oh... well... good luck." I could hear so much guilt in the officer's voice, contrasting with the tone of conviction and authority he had held moments prior.
Ubisoft put far more thought and effort into their Southern California recreation than anyone expected. Even the voice acting and scripting of 5-line NPCs is more in-depth and believable than some AAA leads.