6 Reasons Why Legend Of Zelda: Ocarina Of Time Is The Highest Rated Game Of All Time
Ocarina of Time is not just another instalment in a franchise, it is nothing short of one of the greatest gaming experiences of all time.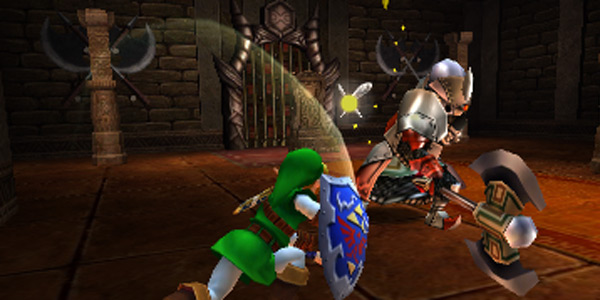 When The Legend of Zelda: Ocarina of Time burst onto our consoles back in 1998, few would have predicted it would be largely considered the greatest game of all time. Yet now, just over 15 years on, the game - and its hero Link - remain firmly in our hearts. It is currently the highest-rated game on aggregating site Metacritic, and is in the Guinness Book of World Records (2010 edition) as the Greatest Game Ever Reviewed. What about this fifth instalment from the Zelda franchise makes it stand out from the rest of the series as well as outlast other games in popular opinion? Aside from its innovative gameplay and exceptional graphics, Zelda producers have constructed in Ocarina of Time, a narrative that is exceptionally emotive and compelling. One that resulted in players feeling they fully invested in the experience, and any time saving Hyrule was time well spent. Let's take a look at what exactly has turned Ocarina of Time from just another instalment in a franchise, into a gaming legend.
6. The Loveable Supporting Cast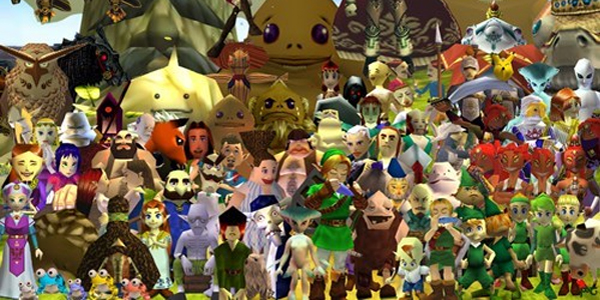 In the Ocarina of Time, Link embarks on a journey to save Princess Zelda and the world from the grip of evil, a mammoth undertaking for a young boy from Kokiri forest. It's fortunate, then, that he had the help from such a rich cast of supporting characters that offer age-old life lessons and advice as he progresses through the universe. One of the most nurturing and devoted aspects of the game is the wealth of moral direction and wisdom each character gives you throughout Link's travels. They are responsible for embedding the strength of character into the foundations of the game, and helping to forge a truly great hero from a naïve young boy. Whether it's the unwavering support of Navi, the venerable wisdom of the Great Deku Tree or the empowerment from Zelda and the sages, each imparts virtue and instils the heroic spirit in Link that directs him to grow into a well-rounded and admirable protagonist, and it's this endearing cast of supporting characters that helps to engage players in such a memorable way. As well as this, it's inevitable that the virtues these characters impart will embed themselves in the minds and hearts of players, especially as Ocarina of Time was such a success with all ages. Young players will walk away from their completion of the game with important life lessons learnt through maturing with Link. Lessons such as the importance of respecting your elders or having self-belief in the face of adults constantly underestimating you, are always present throughout the game and we couldn't save Hyrule without them.