8 RIDICULOUSLY Expensive Video Game Skins (We Totally Want)
2. Mortal Kombat 11 - Gold Demon Scorpion - $500 & Up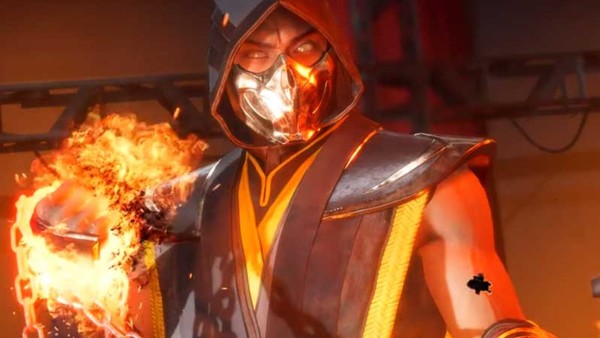 Ok, not to be THAT guy. But I own this skin and it's bloody glorious.
Every online fight I have, win or lose will often result in a message being shot over afterwards which always has the same gist.
"Bruh. Where did you get that skin"
The answer is, thanks to the Mortal Kombat 11 Kollectors Edition, which not only gives you an utterly brilliant Scorpion mask to display along with the game and their version of a season pass, but this glorious and gaudy skin. And annoyingly this is the only way to get your hands on it, and factored in with the limited nature of the Kollectors Edition boxes, means that the skin has an asking price of hundreds of pounds online.
If I was a smart man I would have passed it on. But I'm a sucker for ostentatious skins, and to be fair, this version of the MK fan favourite really is brilliant.
From his golden mask, to simple clean cut outfit, right down to his ornate golden spear, the Gold Demon really does make an impact. And even more so when it's tearing through your spine like warm butter.