8 Ways You're Wrong About Bayonetta
Platinum Games' poster child is a tricky one.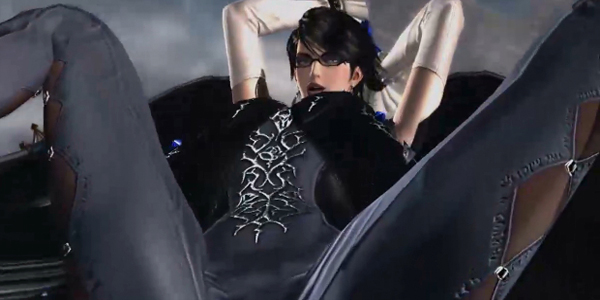 Platinum Games has never been a subtle studio. We're talking about the independent developer that began as ODD Limited, made waves as Clover Studio with such hits as Okami and Viewtiful Joe, and went on to become one of the most flamboyant members of today's gaming sphere. Old Platinum is currently working on Xbox One exclusive Scalebound, but Madworld, Metal Gear Rising: Revengeance, Vanquish and more are on their roster. But none have found the same audience as the now two-part action series Bayonetta. However, as is often the case with radically stylized media (particularly something as interactive and therefore personal as video games), that audience isn't entirely happy. It's unsurprising, really. The gaming demographic has always wrestled with sensitive topics like the treatment of women and morality in games. And while other games tip-toe sheepishly around the topic, Bayonetta, both the IP and the modern witch herself, have trod up and down the both of them high heeled, haughty, and loudly. Someone's bound to get a little peeved. You'd be perfectly correct to label Bayonetta's gratuitous candy shots obvious bait for the male gaming demographic (see: above, and much of Bayonetta 2's cut-scenes). You'd also be well within your rights to criticize her ludicrously sexy design€"she does, after all, closely resemble a snake that ate two softballs, a watermelon, and stilts. With that said, there are several, less subjective qualities to Platinum's fireball of an IP that deserve recognition, and several more that have brought the aforementioned sensitive topics closer to proper discussion and experimentation€"a far cry above the hushed, defensive, and often accusatory muttering they currently see.