9 Image Changes That Totally Killed Your Favourite Video Game Characters
You changed, man. You used to be cool.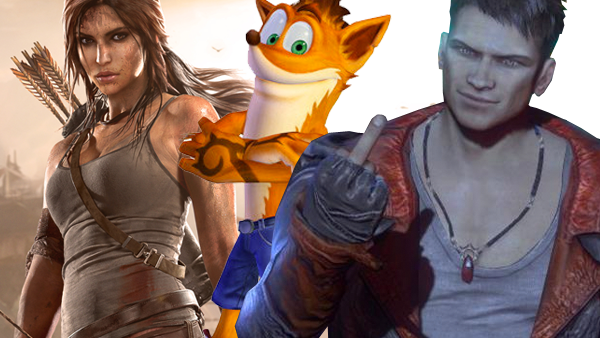 In the gaming world, having the equivalent of a haircut comes with the need to do a ton of consumer research, delving into trends and other receptive factors to establish some sense of answering the question, "Is this actually going to work?"
More often than not, consumers don't like change, especially when they've invested endless hours forming a bond with a specific hero, world or sense of tone. It's why few franchises manage to survive outside their respective generations, and those that do - those that are routed in timely mechanics like platformers or shooters - are often forced to completely change, just to stay relevant.
That said, a good handful eventually realise that true beauty and purpose lies within *cough* Call of Duty WWII *cough*, rebooting themselves to 'get back to their roots' by re-embracing what made them so enjoyable in the first place. Indeed, attempting to release any big budget video game is a process that can take multiple years, often crossing generational gaps and all the zeitgeist-fuelled design elements that come alongside.
From genre-swaps to visual upheavals, it's one thing to age with grace, and another to be the video game equivalent of "that old guy at the club"...