AEW Denies Fight Forever's Xbox Game Pass Availability On Launch
AEW denies its long-awaited video game foray will be available on subscription platforms.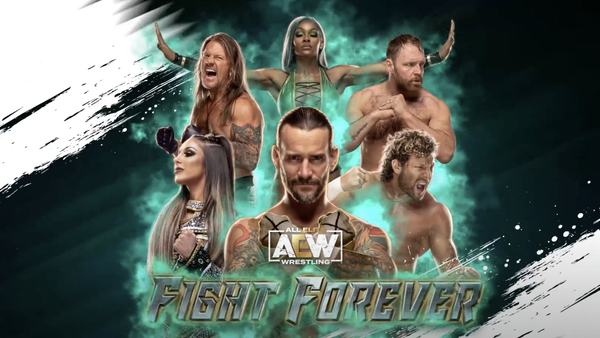 AEW has denied reports that its upcoming console game, Fight Forever, will be available on Xbox Game Pass at launch.
The promotion's gaming arm, AEW Games, tweeted on Tuesday that despite rumours to the contrary, they don't expect Fight Forever to be part of only monthly subscription services.
Per the official account:-
This also seems like a good time to share that we don't anticipate #AEWFightForever being part of any monthly gaming subscription services.

AEW: Fight Forever will be available in store at your favorite retailers or online. Reserve your copy today at: https://t.co/Nv3IuMVxiN

— AEW Games (@AEWGames) November 8, 2022
This came as part of a thread announcing that Saturday 19 November will bring another big announcement on AEW: Fight Forever. Expect the promotion to deliver during Full Gear 2022, which takes place that night.
Fight Forever is due for release on multiple Xbox and PlayStation platforms, as well as Nintendo Switch and Windows PC. Its availability on Game Pass was met with excitement from Xbox users, who pay $9.99 monthly for a basic subscription, representing a major saving on a retail price likely to be six or seven times that figure.
AEW: Fight Forever's Xbox Game Pass Rumours
That Fight Forever would be available through the service emerged earlier this week. Wrestlezone noted that - despite the game still not having an official release date - the 25 million Game Pass subscribers would get the game instantly. As they put it:-
By launching on Xbox Game Pass, AEW Fight Forever will be available to over 25 million subscribers on Microsoft's subscription service. This will be the first licensed wrestling game that has ever been made available on Xbox Game Pass. It's currently unknown at this time as to when THQ Nordic or All Elite Wrestling will make the official announcement, as we still haven't gotten an official release date for the game.
Game Pass is a subscription service that allows punters to download games from a library of titles for a set monthly fee at no additional cost. The move potentially would have brought a host of new eyes to the game and AEW's product at large.
With comparisons made to the fabled No Mercy for the N64, Fight Forever is being developed by Yukes, the developers best known in wrestling circles for the equally beloved WWE SmackDown video game series, with AEW Executive Vice President Kenny Omega playing a key role in its development.
We love teamwork! Who doesn't? This article is a collaborative effort between Michael Hamflett and Andy H Murray.
Create Content and Get Paid
---