AEW Fight Forever Video Game Finally Has A Release Date
AEW's video game will reportedly land on shelves on...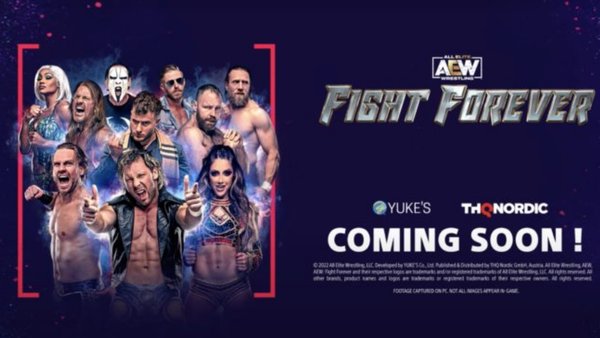 AEW Fight Forever will release on June 27.
As reported by Fightful Select, the hotly anticipated All Elite video game is scheduled to finally land on shelves towards the end of June, with the outlet being told by various retailers that they had been informed the game would be dropping around this time.
And the official announcement of the game's release date was said to be coming "over the next week", according to Fightful. So, expect Tony Khan to add yet another exciting announcement to his ever-growing list in the not too distant future.
Fight Forever was first announced all the way back in November 2020. And from there its title and gameplay were showcased last year, with a 2022 release date originally being planned.
The game was unfortunately delayed, however, with Kenny Omega noting on the Swerve City podcast (via F4WOnline) earlier this year how they had to scale back Fight Forever in order to obtain the 'Teen' rating they needed to sell it. That rating was since been given to the game by the ESRB, and Fight Forever now finally looks set for release this summer.
When it does drop, the video game, developed by Yukes, with THQ Nordic publishing, will be available on Nintendo Switch, Microsoft Windows, PlayStation 4 & 5, and Xbox One & Xbox Series X.