Assassin's Creed Syndicate Hands-On Review: 9 Things We Learned
From new gameplay mechanics, to the best heroes since Ezio and Altair.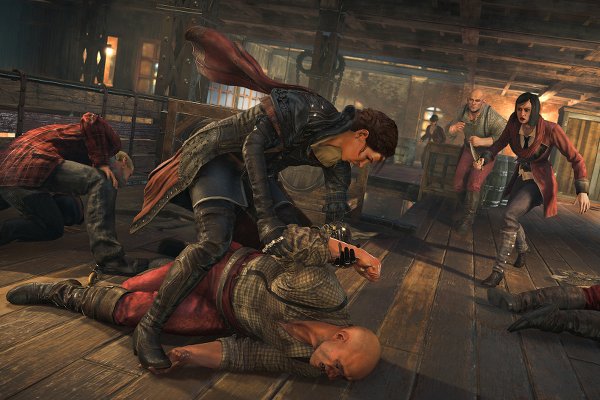 Ubisoft went all out on the presentation of their latest Assassin's Creed Syndicate hands-on event. It took place in the formidable and gloomy Wapping Hydraulic Pumping Station, a Victorian-era building so atmospheric that looking up into the darkness of the rafters, you could practically see the shadows of assassins jumping between the beams. The setting put me in the perfect mindset to play the most in-depth hands-on of Assassin's Creed Syndicate yet - which throws you into sequences 3 and 7 of the game, and lets you roam freely around the whole of Victorian London for the first time. As someone who's played most of the Assassin's Creed games, I've grown a bit jaded at their unfounded potential; the locations are stunning, the premise is fine, but I'm not the only one to have the feeling that Ubisoft's attempt to milk the franchise dry is preventing the series from evolving as it should. For all its ambitions, Assassin's Creed Unity was an unfinished mess that enraged just about everyone in the gaming community. But who knows? Maybe that kind of disaster is exactly what was needed to get the series back on track. Having spent some time with Assassin's Creed Syndicate, I see glimmers of hope sneaking through the murky, smoggy clouds of London city, while some long-standing doubts continue to hang over it. Here are the 10 key impressions that the game made on me during our hands-on time together.