Assassin's Creed Valhalla: 10 Best Early Items & Where To Find Them
From abilities to weapons and everything in between.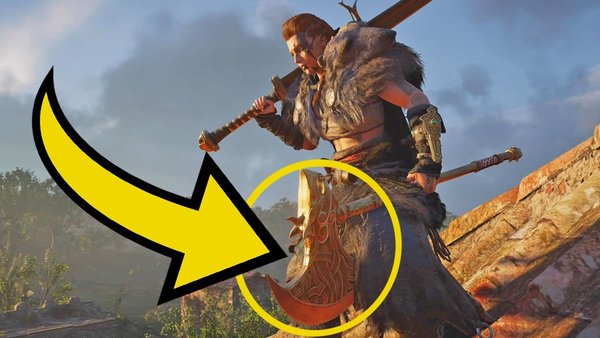 Assassin's Creed Valhalla has quickly become one of the greatest RPG releases of the year, and might very well grasp the top spot if CD Projekt Red decides to surprise us with a 2021 release for Cyberpunk 2077.
By doing just enough to keep the franchise feeling fresh, but not too much to chase away series regulars like myself, it's looking like Ubisoft have successfully incorporated Vikings into the world of The Hidden Ones.
But it's not just the incredible story of Eivor Wolf-Kissed, or even the numerous gameplay styles to choose from that make Valhalla a title worthy of owning. In an age where game developers seem to take pride in leading players through a consistent path of improvement, Ubisoft has taken the road less travelled by linking this improvement to exploration.
And as much as I love this concept of rewarding exploration, it can result in players going an entire playthrough without finding that weapon or ability they've so desperately been looking forward to.
So if you want to avoid this unfortunate situation, or need to beef up your Eivor build after being slain one too many times, you're in the right place, as these 10 early items are sure to give you the edge you'll need to become the greatest assassin in all of Valhalla.
10. The Incendiary Powder Trap Ability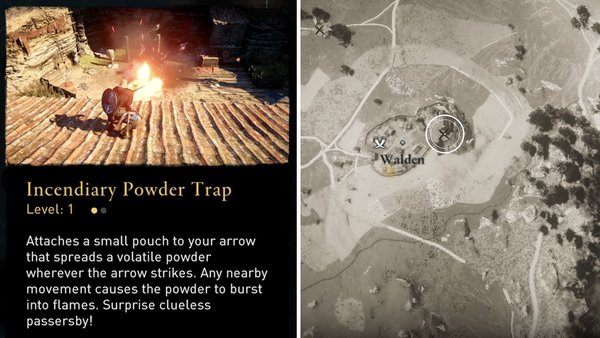 Every now and again in Valhalla you'll find yourself on a journey of discovery, exploring the lands ahead of you in search of artefacts, wealth, and mysteries. But there is nothing more frustrating than making the trip to a particular marker only to find that Eivor is missing an item or ability needed to get any further. This is why I'd advise you to secure the Incendiary Powder Trap bow ability as soon as possible. Not only is this ability great at taking heaps of health out of enemies, it's also required to make it past many environmental puzzles.
You'll find the Book of Knowledge containing this ability in the small village of Walden, which can be found in the south-easterly region of Grantebridgescire. The church which serves as a home for this Book of Knowledge will be locked up tight though, with Synin's raven eyes or your Odin's Sight revealing that the tough Yeoman enemy patrolling the village is the holder of the key. So kill him, unlock the church, and the ability is all yours.
You will now be able to use this ability to explode all breakable walls found while exploring the English countryside and beyond.