Aubrey Edwards Confirms AEW Game
Ref told Chris Jericho she is actively working on the title.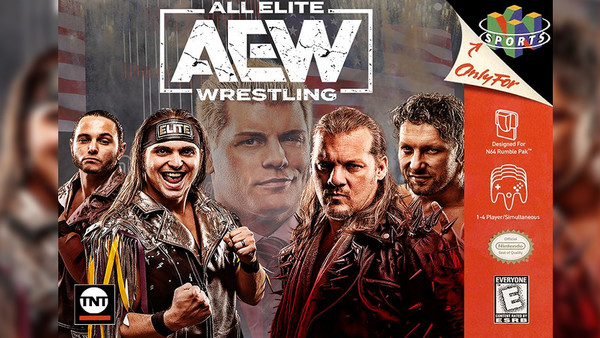 During a recent Talk is Jericho podcast, Aubrey Edwards confirmed that a much speculated AEW video game is in development - with the referee taking a very active role in its production.
The AEW mat-slapper told Jericho that she is the official "Project Coordinator" of the title, a role that sees her in constant communication with Kenny Omega about "what he wants out of it". Although she was sparing on concrete details about the actual game itself, Edwards did cautiously warn that "we're very early on", noting she wasn't going to "put a number on" its release lest "the internet get mad at me".
Before pulling on the striped shirt, Edwards was involved in video game development for ten years. She originally worked as a programmer, before moving into the design and production side of things. Speaking of how her experience will help AEW's debut game, the ref said:
"I've been a lead on a mobile game and I'm the one coordinating meetings. It's stuff that I'm used to and I understand the pitalls [...]. I know the questions that need to be asked that's going to save us millions of dollars down the line."
And what are her overall hopes for the AEW game?
"Ultimately, [it] has to kick ass."