Batman Arkham Knight: 10 Killer E3 Announcements We Await
You realise the guy in the picture isn't Batman, right?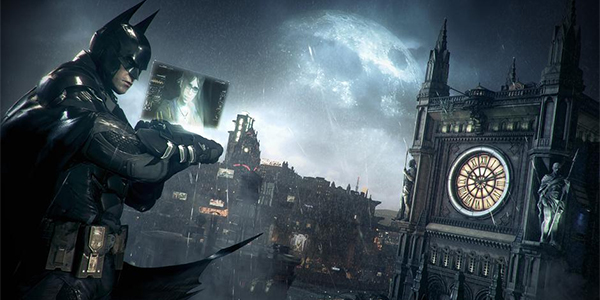 When the biggest event of the video-gaming-calendar collides with the final chapter in what is arguably the finest series of super hero games to have ever graced consoles, it should come as no surprise that there should be such widespread speculation about the game. Scheduled for a worldwide release on October 14, 2014, Batman: Arkham Knight will follow on from the events of Arkham City as Batman sets his wits against Scarecrow - who has taken over the city he has pledged his life to protecting. The Arkham series was €" for the first time in its five-year run €" shown to be fallible in 2013 with the release of Arkham Origins, the only entry into the series to receive anything other than critical acclaim. Don€™t be mistaken, it was a perfectly adequate video game €" it just lacked the huge, memorable set-piece moments which had to that point defined the series. Origins was not a product of the incredibly talented Rocksteady team however; instead it was developed by the guys over at Warner Bros. Montreal. It's now over to Rocksteady to right the lagging ship by taking back the wheel and making sure Arkham Knight finishes the series in suitably incredible form. With them once again at the helm, Bat-fanatics the world over can rest easy knowing that Arkham Knight could easily be the most enjoyable trip into Gotham yet. Utilising the superior power of the Xbox One and PS4 could be a particularly vital factor in letting the bat fly to all new heights, and so with anticipation at ridiculous levels, every fan of the franchise has a plethora of questions we want to be answered in Los Angeles next month. Here are the 10 killer announcements Rocksteady NEED to make at E3:
Sam Heard
Hailing from South East London, Sam Heard is an aspiring writer and recent graduate from the University of Warwick. Sam's favourite things include energy drinks, late nights spent watching the UFC with his girlfriend and annihilating his friends at FIFA.
See more from Sam