Brian Terwilliger Interview: Returning To G4, WWE Partnership, Xavier Woods, More
G4's VP of Programming and Creative Strategy explains how Xavier Woods brought G4 and WWE together.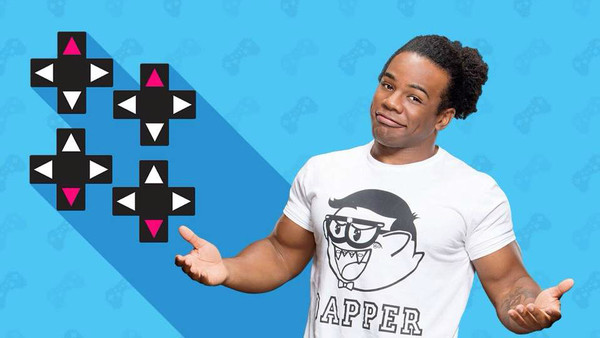 The gaming and pro wrestling communities have always been synonymous with each other. That became more apparent during WrestleMania week when G4 announced a partnership with WWE regarding a new game competition series premiering on G4 this fall.
Austin Creed, best known to members of the WWE Universe as Xavier Woods, will serve as the host of the upcoming show. Thanks to the immense success of his UpUpDownDown gaming YouTube channel since 2015, Creed joined the G4 cast last November and has proven to be the absolute perfect fit for the gaming network.
Between this newfound partnership and the announcement that G4 is bringing back "Ninja Warrior", It's been an exciting time for fans of G4 and the entire gaming community. Creed uniting the two worlds has benefited everyone involved and is sure to lead to more exciting content from both himself and G4 on the whole going forward.
G4's VP of Programming and Creative Strategy Brian Terwilliger, who was with G4 originally from 2008 through 2011 and went on to work with WWE up until last year, spoke to WhatCulture about bringing the companies together, the pivotal role Creed played in making it happen, G4's revival and if he ever expected it to happen, creating another avenue for wrestlers in the next stage of their careers, and more.
CONT'd...