Call Of Duty: Modern Warfare 2 & 3 Remasters Rumoured To Drop In 2019
But there's a catch...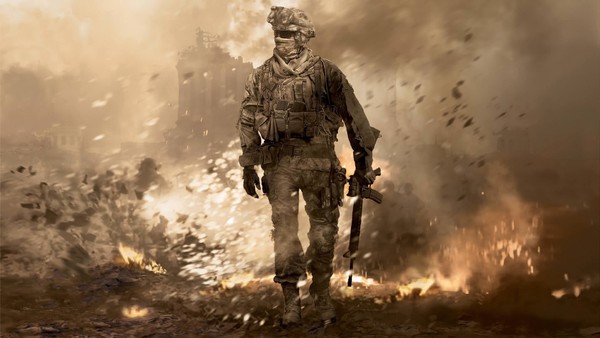 It's long been rumoured that Call of Duty 2019 is going to the heavily-anticipated Modern Warfare 4, but now a new string of rumours suggest that the sequel won't be the only MW-related title to ship this year. Picked up by Gaming INTEL, a Redditor, who alleges to be a quality assurance tester for Black Ops developer Treyarch, claims Infinity Ward's upcoming project will ship alongside remasters for Modern Warfare 2 and 3.
However, the report suggests they won't be remasters of the full games, but merely the campaigns. The lack of multiplayer does line up with rumours from last year and the first time we heard rumblings of a potential MW2 re-release, and it does make business sense. Not only would millions of players be jumping into Modern Warfare 4, but there's still a great chunk of fans invested in Black Ops 4, especially the ongoing Blackout mode. Adding two more into the mix would make four Call of Duty multiplayer suites all vying for players' attention come this Fall.
The biggest question mark, quite rightly, hangs over how Activision are planning to release both titles. The original Modern Warfare Remastered was a stunning re-release of an iconic shooter, but it was dogged at every stage by inane business decisions. Holding it hostage behind an expensive pre-order for Infinite Warfare meant both games ended up being shunned by fans, while the decision to re-release the title's DLC (which is usually bundled into major remasters like this), as well as adding microtransactions and new features to the base game, essentially sunk its appeal.
Activision probably aren't looking to repeat the same mistakes, and bundling these titles with Modern Warfare 4 could easily be marketed as Modern Warfare's grand return. Fans haven't received an entry in this sub-genre since 2011, and by releasing a bundle which celebrates the franchise, Activision could reignite the love players have for the series while at the same time introducing new fans to these seminal games.
Create Content and Get Paid
---