Can Google Stadia Topple Traditional Household Console Names?
This content is provided by Unikrn.
Google is poised to turn the gaming industry on its head by launching an innovative cloud-based platform called Stadia in November. It will allow you to access your favourite video games on virtually any screen, including smartphones, tablets, laptops, TVs and desktops.
A remote PC performs the heavy lifting and that means you will enjoy a consistent experience regardless of the screen you use. Excitement is mounting among the gaming community and many are wondering whether Google Stadia can topple the household names in the console industry.
What is Unique about Google Stadia?
Stadia is a new game streaming service from one of the world's biggest tech giants. It follows in the footsteps of Onlive, NVIDA GeForce Now and Shadow, but it represents the most ambitious foray any company has ever made into this brave new world.
It is not a physical console. You use it on the hardware you already own, from your phone and tablet to your computer or even your TV via a Chromecast Ultra device.
It works with all existing game controllers, keyboards and mice you might have, but there is a specific Stadia controller that you can buy for $69. You can plug this controller into your phone, tablet or PC through a USB cable and play on the go.
Stadia also integrates with YouTube, allowing you to share playable moments from a game. You have the option of keeping these moments private, sharing them with certain friends or making them open for anyone to experience.
What are its Technological Capabilities?
Google claims that Stadia is more powerful than any console currently on the market, including the Xbox One X and the PS4. If you have a 35Mbps connection, you can stream games with 4K resolution and 60fps. Over time, hardware upgrades will happen remotely at the server side, and it will eventually go up to 8K.
Upon launch, Stadia's cloud hardware will use a custom x86 processor from Intel, with 2.7 GHz, AVX2 and 9.5MB of L2+L3 cache. There will be solid-state drive storage, with 16GB of RAM.
If that alphabet soup means nothing to you, rest assured that it is a powerful cloud-based system and it will allow you to enjoy games in excellent resolution and everyone is very excited.
When will it Launch?
The streaming platform goes live in November. Google has not given an exact date, but gamers that have pre-ordered Stadia equipment have posted on Reddit to offer clues. One revealed an exchange with Google, in which it promised to ship the equipment on November 6 and it said it would be arrive by November 13.
It will work in Belgium, Canada, Denmark, France, Germany, Ireland, Italy, Netherlands, Norway, Spain, Sweden, the UK and the US from November to paying customers.
How much does it cost?
There are two tiers of subscription: Stadia Pro and Stadia Base. Stadia Pro will cost you $9.99 per month and allow you to access games in up to 4K resolution at a rate of 60fps and with 5.1 surround sound. It will also offer a regular roster of free games, the first of which is Destiny 2: The Collection, plus discounts on some game purchases.
Alternatively, you can opt for Stadia Base, but that will not be ready until 2020. The quality of the performance will be poorer, as the resolution will only go up to 1080p, but you will be able to gain a frame rate up to 60fps.
You can pre-order the Stadia Founder's Edition for $129. That bundle comes with a Chromecast Ultra, a limited-edition night blue Stadia controller, three months of Stadia Pro for you and a friend and Destiny 2.
What games will work with Stadia?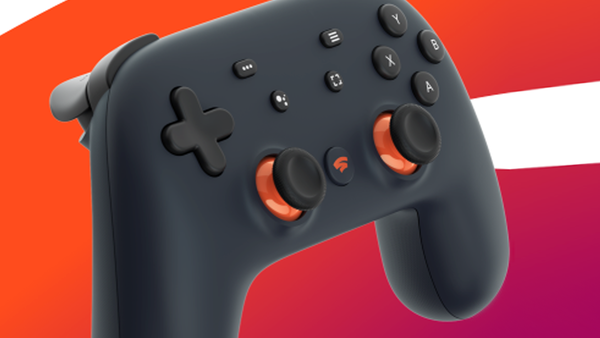 Google Stadia will launch with a number of big-name titles, blending established classics and exciting new releases, including the much-hyped Cyberpunk 2077. The list of games is extensive, but highlights include Assassin's Creed Odyssey, Doom Eternal, Baldur's Gate III, Watch Dogs: Legion, Borderlands 3, Kombat 11, The Division 2, Rage 2, Marvel's Avengers, Football Manager, Wolfenstein: Young Blood and many more.
Along with standalone titles, it will also link up with subscription services like Ubisoft's Uplay+, which offers more than 100 titles for $14.99 per month. Google has promised a regular catalogue of free gamers for Stadia Pro customers, and it is even launching its own development studio, which will create first-party Google games.
It can also emerge as a major force in the thriving esports sector, as you can see in Unikrn news, as Google Stadia is an extremely versatile device.
Can it Challenge the Next-Gen Consoles?
The current generation of consoles is winding down and gamers are eagerly anticipating next-gen offerings from Sony and Microsoft in the next year or so. Both firms are persisting with physical console releases for the next generation, and it will be interesting to see how Google Stadia fares against that backdrop.
It has many advantages over traditional consoles. Google Stadia offers games in ultra-high settings and it is underpinned by the formidable Google infrastructure. There is no hardware necessary and it is really versatile and adaptable. The pricing is fair and very competitive and the game library appears to be growing all the time. It really is a platform for everyone, as it operates on iOS, macOS and so on, as well as Android devices.
Yet it will also face significant competition, from Apple Arcade and other streaming platforms as well as the PS5 and Xbox Scarlett. It is also dependent on your connection, which could hamper its chances of success in some jurisdictions. But it has first mover advantage over its emerging competitive set and it could build up a massive customer base before its rivals are unveiled, so it does have a great chance of toppling more established names in the gaming sector.
Want to write about Google Stadia ? Get started below...
Create Content and Get Paid
---
Unikrn
Established in 2014 as a collaboration between Rahul Sood and Karl Flores, Unikrn has become one of the world's leading esports companies by building extensive crossroads through betting, blockchain, content and experiences.
See more from Unikrn