Can You Remember Who Launched The Xbox 19 Years Ago? (We Didn't!)
Microsoft and Bill Gates went all out for the Xbox's 2001 unveiling!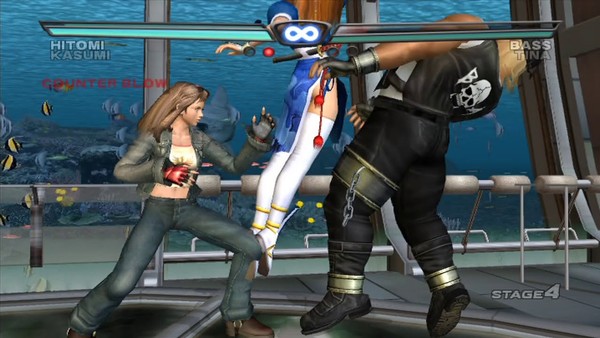 For those of us old enough to remember its launch, it's scary to think that the Xbox was released a ridiculous 19 years ago.
While Microsoft's foray into the gaming console industry was first publicly addressed in 1999, it was November 2001 that the Xbox officially launched in North America. To put into perspective just how phenomenally popular the console was right out of the gate, the Xbox sold 1.5 million units in North America alone by the time that 2001 came to a close just a month later.
Of course, the Xbox has since been succeeded by the Xbox 360 and then the Xbox One – with the Xbox Series X lined up for a late-2020 release – but so many people have so many fantastic memories associated with that first Microsoft console. From those memories, though, do you remember who was on hand at CES 2001 to join Bill Gates in officially unveiling that first Xbox system?
Considering that the Xbox was played up as being such a great console, it would surely take a Great One to launch it? And as a system developed for the people, it would only be right that a People's Champion took to the stage to hype up the Xbox? With its eyebrow-raising games, it would only be… okay, okay, you can see where we're going with this. Yes, it was The Rock.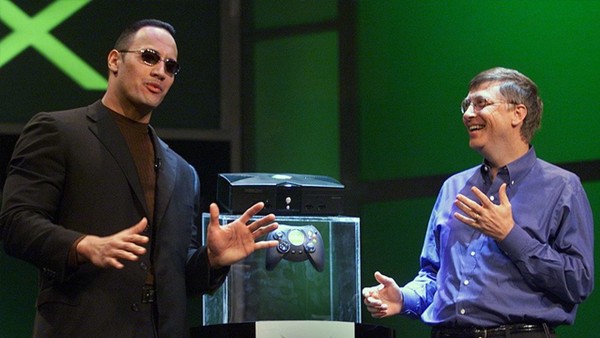 At the time of that January 2001 CES event, Dwayne Johnson was still very much an active member of the then-WWF roster. In the midst of a feud with Kurt Angle over the WWF Championship, The Rock would defeat the Olympic Hero at February's No Way Out PPV before embarking on a collision course with 'Stone Cold' Steve Austin at WrestleMania X-Seven. Shortly after that 'Mania PPV, Johnson was take some time away from the squared circle to star in The Scorpion King - and that would be just the first solid step into what has gone on to be quite the acting career for the ever-charming Johnson.
While having The Rock involved in the CES unveiling of the Xbox was a massive deal at that time, the unveiling was followed in May by the confirmation of the console's release date (November 15th, 2001), it's retail price ($299), and it's initial games (including Dead or Alive 3 and Halo: Combat Evolved).
That first Xbox system would eventually begin to be phased out in 2005 upon the launch of the Xbox 360, with that original Microsoft console having sold over 24 million units by the time all was said and done. And that 24 million is certainly a figure worth raising an eyebrow to.
Create Content and Get Paid
---