Crash Team Racing: It's Official, Spyro Will Be A Playable Character
The purple dragon isn't the only one joining the roster either...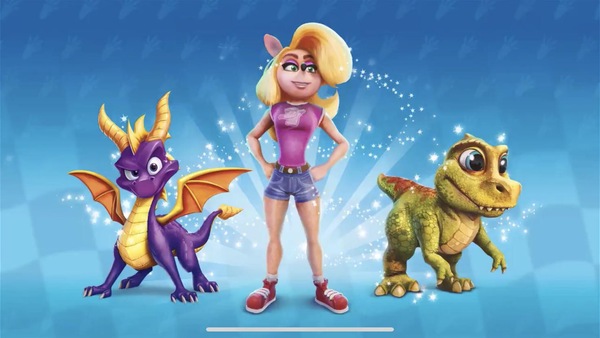 The appearance of Spyro in Crash Team Racing has been teased ever since the game was first officially announced, and now it's finally been confirmed that the dragon is joining the go kart fun. Along with Tawna and Baby T, Activision have revealed that Spyro will be a playable character.
Beenox have been slowly unveiling more characters in the game (as well as new skins), as the team approaches the release just over a week away. The most anticipated character, of course, has been Spyro - despite not being a Crash character at all - and now he's finally been confirmed.
Crash Team Racing: Nitro Fuelled is actually a mix of all the previous Crash racing games with extra stuff added stuff added in, and appears to be a real labour of love rather than a cash grab after the success of the N. Sane Trilogy.
One of the new features is the Grand Prix Seasons, which is how these new characters will join the game. These include challenges which need to be completed to unlock the characters, although the roadmap for Spyro is still to revealed. Also announced were the Trophy Girls alongside Tawna, suggesting they might play a part in her challenge.